Why Your Cat Needs a (Cat) Tree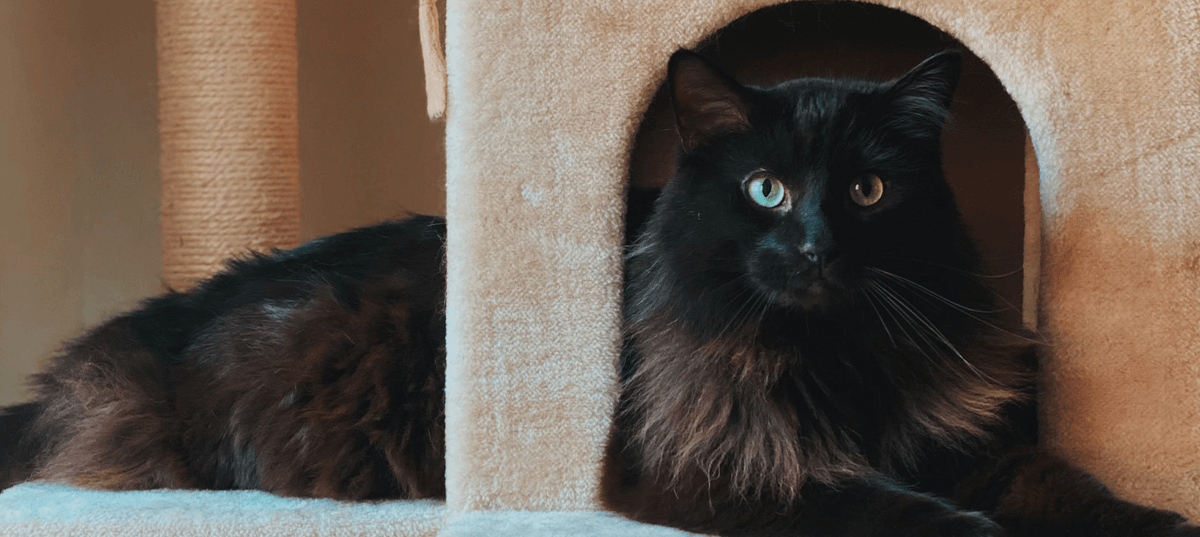 November 2021
Cats love to have their own space to sleep away the day while their owners are busy at work. They also love a lofty perch that provides a view of everything going on in the home. Just think of how their bigger cousins – tigers, panthers, lions – love to lounge on a high-point and survey their territory. In addition to providing a high vantage point, a cat tree can also provide a place for your cat to play, exercise, and burn off some energy.
When shopping for a cat tree, choose one that suits your cat's needs. For example, if your cat loves to hide, make sure your tree has an area for that. If your cat loves dangling toys, choose one that includes toys so you can provide playtime opportunities while you are gone. Does your cat use a scratching post? Some cat trees have those. Matching a cat tree's features to your cat's preferences can provide an all-in-one place where your cat can hang out and feel safe.
And if you've spent a lot of time decorating your apartment or townhome and are worried a cat tree will diminish its style, think again. A quick Google search will get you to a cat tree that not only helps keep your furry friend happy but goes well with your décor.
Erie Station Village is a pet-friendly community that welcomes both dogs and cats. If you're considering getting a pet, contact our leasing office at 585-334-6870 for more information on our pet policy.