Why We Love Nesting Tables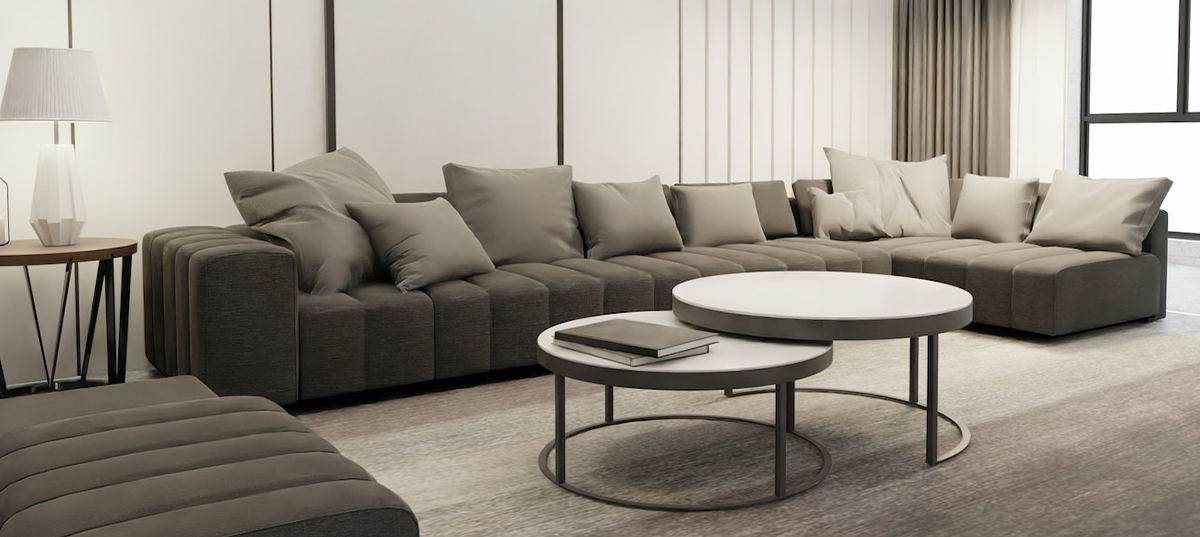 March 2023
Nesting tables are nothing new. The first ones were made in the late 18th century by Thomas Sheraton, an English cabinet maker. Since then, they've become a go-to solution for those who want to save space without sacrificing functionality and flexibility. Which, of course, makes them perfect for apartments and townhomes.
Since they're designed to fit inside each other, you can have multiple tables without taking up much floorspace. They're also incredibly versatile. They can be used as side tables, end tables, or even positioned together as a tiered coffee table. And when not needed, you just stack them out of the way to free up space. And don't limit where you use them to the living room. Pull one into the bedroom when you're sick and need extra space for that box of tissues and cold medicine. Put one in the bathroom when you have an overnight guest, so they have space for their toiletries.
When shopping for nesting tables, first think about the many places and ways you'll be using them. That will help you think about important measurements like table height, length, and width. Of course, with two, three or even more nested tables you'll have options. Having an idea of the smallest and largest table you can use will help you narrow down your options. After all, it doesn't make any sense to buy a set of nesting tables if there's one of them you'll never use.
Since nesting tables have to nest under each other, they tend to be more sleek in their design. That also means they're often made out of materials that are strong but lightweight. Wood or aluminum frames are common, but that doesn't mean you won't find steel frames and even stone tabletops. Just keep in mind that because nesting tables are meant to be moved, you don't buy anything that you can't comfortably lift.
One last thing to consider is durability. A good set of nesting tables needs to be both decorative and functional. If yours will be holding things like hot and cold drinks, snacks, kids toys, board games, etc., be sure to choose a tabletop material that won't be easily damaged.