Rochester Area Holiday Light Shows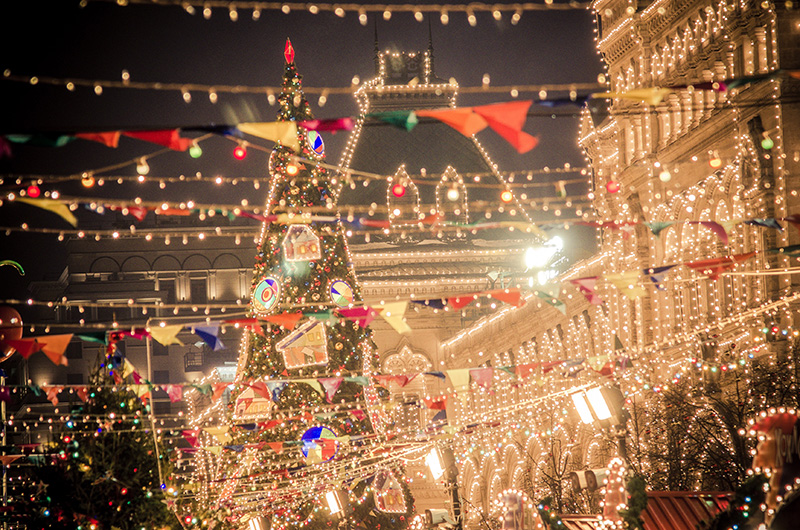 From Leaf Peeping to Light Peeping!
Winter is here and the year-end holiday season is undeniably upon us! That's no excuse, however, to stay cooped up inside. One of the most time-honored American traditions involves piling the family into the car and taking a leisurely drive in search of homes lit up for the holidays. Plenty of residents and business owners get into the spirit of the season and adorn their homes and storefronts with hundreds or thousands of twinkling lights. To guide your adventure, here are some of the must-see displays to visit around Rochester this holiday season.
Vintage Drive-In
This show snagged the name "Holiday Lights of Greater Rochester," so it's got some big shoes to fill. Starting on December 1st, you can experience this sparkling spectacle from the comfort of your car to the tune of four different festive frequencies. With more than a mile of twinkling lights, this is sure to be one of the more substantial displays on your light-peeping itinerary.
Bill Werner's Penfield Home
You probably read about this house on Yorktown Drive in Penfield in the D&C. For the last 13 years, "Christmas light guy" Bill Werner has been hanging more than 50,000 bulbs and arranging light-up deer, life-size Santas, and colorful inflatables in celebration of the Christmas season. After this year's display, however, he'll be hanging up his holiday gear for good. 2017 is the last year to catch a glimpse of this glimmering masterpiece, so be sure to make the drive. It's the stuff memories are made of.
Kids Out & About Rochester
The destination we're going to send you to for Kids Out & About isn't a house or building — it's a website. This local family-friendly publication has created an incredible crowd-sourced map of the best light displays in and around Rochester, NY, for 2017. This is the place to go to plan your route. Better yet, save their Google Map to "My Maps" while you're logged into Google to access the whole thing from your phone. Standard car-safety rules still apply! Don't map and drive!
Lights on the Lake
How often do you get to Lake Onandaga? If you're feeling inspired to take more of a road trip than a Sunday drive, then Lights on the Lake would be a great new tradition for you. Presented by Wegmans, this 2-mile-long holiday light display is open every day from November 5th to January 7th from 5 pm to 10 pm. Set the dial to Sunny 102.1 and pipe the holiday tunes through your vehicle. Just be aware that admission to this light show costs $10 per car Monday through Thursday and $15 Friday through Sunday. For that price, you'll see a Larger-than-Life Land of Oz, a Twinkling Fantasy Forest, and a Fairytale Magic Grand Finale.