Resident Alert: Erie Station Village Summer Picnic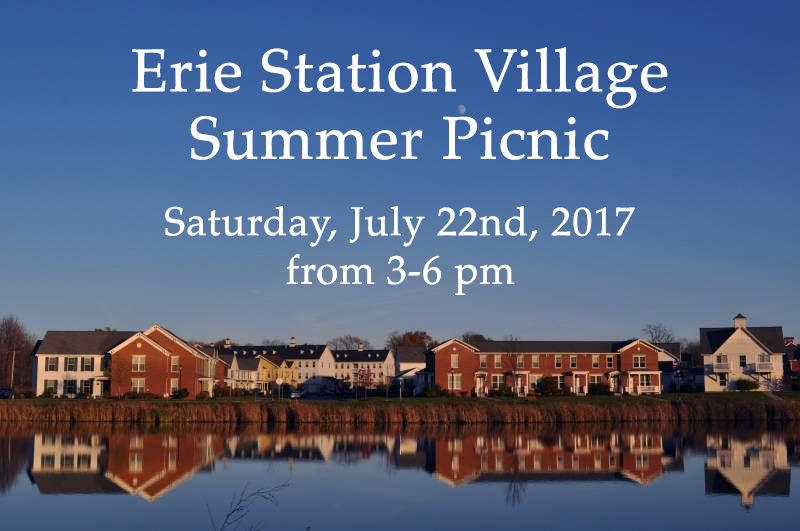 Join Us for a Summer Celebration!
Hello to all our friends and neighbors who make Erie Station Village such a wonderful community! This year's ESV resident summer picnic will be held on Saturday, July 22nd, from 3 to 6 pm, in the courtyard in front of the leasing office.
Family, Food & Fun
If you've attended the summer picnic in past years, you know it's a day of fun for the whole family. There will be great food, arts and crafts for the kids, music, games, and a raffle. Local magician Amazing Magic Joe will be performing from 4pm to 5pm, and the winners of our latest photo contest (and the rent credit prizes!) will be announced at 5! Barton's Parkside Hots will be serving up hamburgers and hot dogs. The pool will be open, so don't forget to bring your swim suits!
We hope you'll join us for a beautiful day in the sun and an opportunity to get to better know your neighbors and the Erie Station Village staff.