Resident Alert: 2018 ESV Photo Contest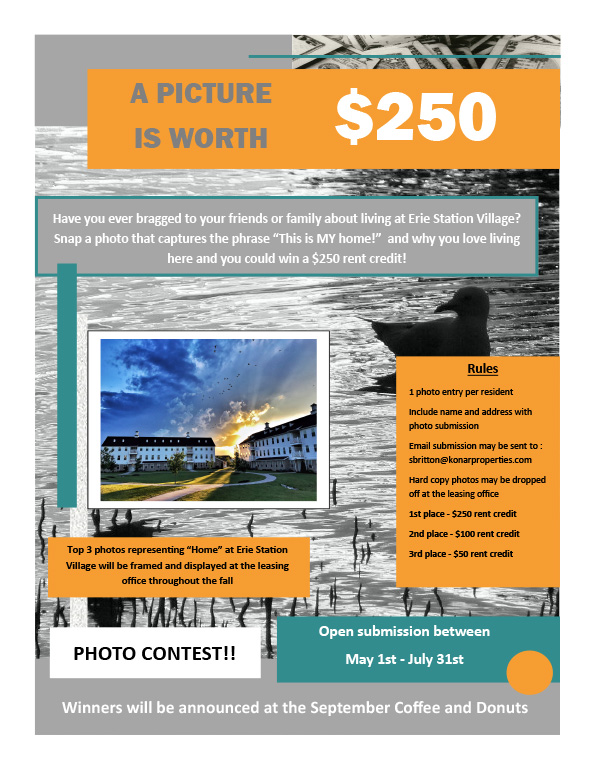 How do you see ESV?
There are lots of things to love about life at Erie Station Village. Who better than our residents to capture what makes our community feel like home? Our annual photo contest is back this Spring, and we're looking forward to receiving your images that best represent the idea of "Home." Every resident can participate, but there's a limit of one entry per person, so start snapping in search of that one image that sums up your experience at ESV. When you've captured "the one," drop off the hard copy in the leasing office or email the digital file to sbritton@konarproperties.com. Submissions will be accepted May 1st through July 31st, so you have most of the summer to achieve the perfect photo. Three winners will have their images framed and displayed in the leasing office through the Fall, and they'll each receive a rent credit — with the top prize being a $250 rent credit!
What are you waiting for? Get out there and capture the essence of our community!