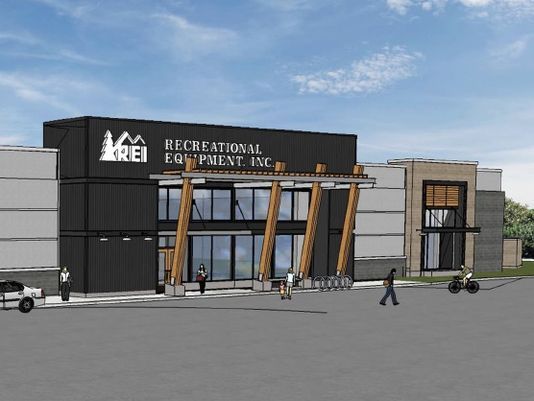 September 2017
What's the Fuss about REI?
Many an outdoor enthusiast in the Rochester region is rejoicing these days, as a few weeks ago we got our very own local REI. Many athletes love the store for outfitting a wide variety of sporting needs and offering high-quality brands of functional gear. But you may have noticed that the buzz around Rochester's first REI seems to surpass the level of excitement around a usual store opening. Nationwide, REI enjoys the loyalty of customers who also consider themselves adoring fans — and with good reason. Here are some of the things REI enthusiasts love about the retailer.
The Co-Op
The first thing you'll likely consider as a potential new customer is whether to become a member. As a co-op, REI offers memberships, and members are eligible to receive an annual dividend each March. The lifetime membership cost is just $20, but while the dividend is a share of profits, it does depend on how much you shop. The refund is typically 10% back on eligible REI purchases. While the dividend is a nice perk, it's not the only way membership will keep more cash in your pocket. Co-op members also get special pricing on REI Adventures trips. Arguably the best benefit of all is that members get exclusive access to the REI Garage Sale.
Thanks to its 100% Satisfaction Guarantee, REI has a very generous return policy. If you're not happy with your purchase for any reason, you can return it for replacement or refund anytime within a year of purchase. Gently used returns, therefore, tend to accumulate. The company's wonderful, genius solution is to offer this "pre-loved" gear to members at a deep discount via the REI Garage Sale. Each event happens at most REI stores, for one day only, and only for co-op members. Quantities are limited, items are sold as is, and all sales are final. These are the best deals you'll find anywhere, so if you want to score some serious savings, be sure to line up early. Co-op members, who happen to be spectacularly outfitted, have been known to camp out outside stores. Watch the Rochester store's events page for Garage Sale announcements!
The Classes & Events
The people who work at REI aren't just salespeople; they're knowledgeable outdoors people themselves. In addition to connecting you with great gear, they're also invested in imparting the skills you'll need to use it. Whether you're an outdoor novice or a seasoned adventurer, REI has an outdoor class, outing, or event that's right for you. Just bring your thirst for learning and adventure. REI provides the rest—professional instruction, enthusiasm, transportation, and gear. You'll find Rochester's local classes here.
The Local Investment
REI supports the communities it enters via partnerships, projects, and grants. Now that REI has found a home in Rochester, you can expect to hear about new initiatives coming down the pipeline.
Where do you stand?
We at Erie Station Village are very close to the action. Have you been to our REI? Do you intend to keep your distance? Or have you been waiting years for this day to finally arrive? We'd love to hear from you! Share your experiences with us on Facebook.