Rochester Red Wings 2018 Season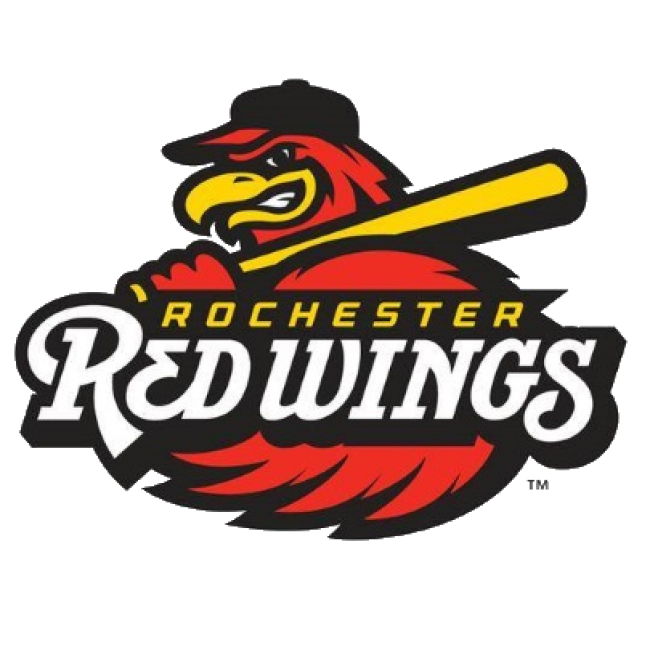 There's No Stopping Baseball Season!
It may be freezing. There might be snow on opening day. A lot of people might cash in on the 50-degree guarantee. But, come snow or sleet or below-freezing wind chills, the Rochester Red Wings will kick off their 22nd season of baseball at Frontier Field on Friday, April 6th. Local fans and season-ticket holders can expect 70 home games, 33 of which are on weekends. Here are some of the highlights of the upcoming season. 
Early Bird Pack
Planning to spend your summer weekends at the lake? The Red Wings have a ticket package for you! The Early Bird Pack allows you to cram a dozen baseball games into the month of April at an unbelievable price. For just $40, you'll score Reserved, Upper, or Premium seats for the 12 April home games!
Thursdays are for the Plates.
Last year, the Rochester Red Wings became the Rochester Plates (as in Garbage) just one time, and the response was incredible. Thanks to popular demand, the Plates will be back for every Thursday home game in 2018. Get prepared by stocking up now on official Plates gear.
Plates vs. Potatoes
Rochester isn't the only city in our region with a culinary claim to fame. The Syracuse Chiefs will be taking up the banner of their famous salt potatoes and square off with the Plates in an epic Duel of the Dishes on Thursday, June 21, at Frontier Field. At stake is a 6-foot golden fork. The first 2,00 fans through the gates will receive a free Duel of the Dishes poster courtesy of Express Mart Convenience Stores.
Star Wars Night May 4th
May the Fourth is Star Wars Day throughout the galaxy and inside Frontier Field. This year's Rochester Red Wings Star Wars game will feature character appearances, a game-worn Ewok jersey auction benefiting the Hillside Family of Agencies, a Star Wars ticket pack, and much more.
Promos, Promos Everywhere
You can't expect a promo for every 2018 Red Wings game — can you? Here are the ones to watch for.
Kids Eat Free Mondays – The first 500 kids get a FREE hot dog, snack item & soda!
Free T-Shirt Tuesdays – Different sponsors, different numbers. This one varies.
$1 Wednesdays – On Wednesdays, enjoy $1 hot dogs, peanuts, cracker jacks & chips! (Except July 4th)
College Thursdays – On Thursdays, college students with valid college ID can get a reserved ticket AND $5 Diamond Dollars for ONLY $10!
5 Bark in the Park Games – Bring your dog and watch the game for just $8.
Lots of Post-Game Fireworks
An Array of Autograph Appearances
Tons of other discounts and giveaways
You can see the full Rochester Red Wings 2018 promotional schedule here >