New Resolutions for a New Year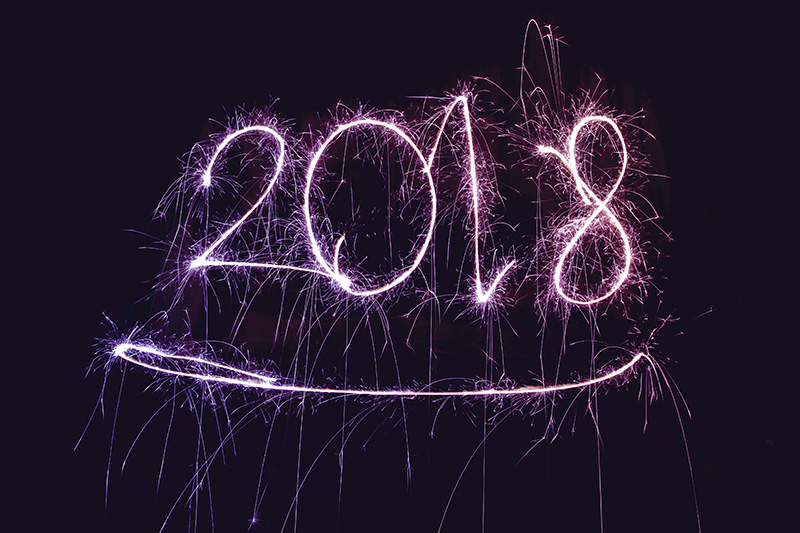 A Chance to Change
Are you heading into 2018 without a worthy resolution? Almost a third of Americans won't be setting any resolutions at all, so foregoing the tradition is definitely an option. But setting goals and focusing on the future are great ways to take control of your destiny and recalibrate your optimism. If you've been feeling frazzled, depleted, or less than great, the New Year presents an opportunity. Consider whether any of these popular goals with a modern twist inspire you to make a change.
Get More Sleep
Where health-related resolutions are concerned, improving your sleep is kind of a catch-all. When you truly commit to better sleep, it's possible for that focus to pull several aspects of your life into alignment. For example, getting more exercise is a sure-fire way to improve your sleep. And when you're well-rested, you'll be more likely to have the energy to get to the gym. Consistent high-quality sleep also requires the discipline to stick to a schedule, limit your intake of caffeine and alcohol, and be mindful of screen time — especially in the bedroom. If you'd like to establish better boundaries throughout your life, shooting for better sleep could be your golden ticket.
Save Some Cash
Who doesn't wish they'd saved more last year? As we begin another trip around the sun, it's a great time to implement a savings plan that you can set and forget. Smartphone apps like Acorns and Qapital use rules — set by you — to automatically sock away small amounts of cash for savings or investment. Paribus refunds the difference when the price of an item drops below what you paid for it, while the barcode scanner in the Amazon app lets you compare brick-and-mortar prices to Amazon's rates with a simple scan. Get cash back — for online purchases by installing ebates in your browser, and for grocery purchases by using the ibotta app on your phone. The opportunities for tech-enabled savings are endless.
Simplify Your Life
Thanks to books like "The Life-Changing Magic of Tidying Up," minimalism has gone mainstream.A simple search will reveal an abundance of resources for simplifying every area of your life. You can find dedicated cheat sheets for what, how, and why to simplify. If you've been feeling overwhelmed with clutter, responsibilities, or even thoughts, going minimal could be a magical resolution for you. At its heart, minimalism isn't about having less; it's about making room for more. And that means more of the stuff of life, not just more stuff.
Eat Differently 
Eating healthier is the most popular New Year's resolution out there, and its execution can take many forms. This year, people all over the world are going vegan — or at least exploring a plant-based lifestyle — in record numbers. Individuals' motivations for embracing a veggie-centric diet are diverse, as are the ways to achieve this goal. You can make a 31-day pledge during Veganuary or embrace 52 meat-free Mondays. If ditching meat isn't your style, there are plenty of other ways to eat more mindfully in 2018. These healthy resolutions will help you enjoy your meals, expand your palate, and feel better about your food.