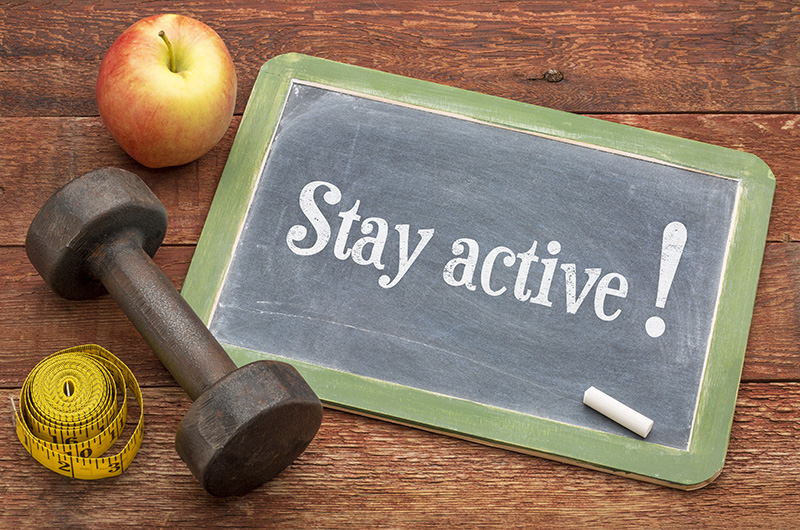 Opportunities All Around
2017 has come and gone in a flash. Can you believe it?! With every new year, time seems to fly by a little faster. This rapid pace can make it hard to maintain healthy habits and stay committed to our resolutions. Still, taking care of ourselves is the best way to ensure our wellbeing and quality of life far into the future. One way to stay active at any age is to have the right resources in place. Here are some of the places near Erie Station Village where you can find fitness and recreation opportunities year-round, including during the winter months.
Henrietta Parks & Recreation
Their activities for children and teens are great, but the adult programming offered by the Henrietta Parks & Recreation Department is a treasure trove of opportunities and new experiences. From community gardening and Tai Chi to Sports Leagues and Zumba, there's something for everyone at absolutely every fitness and ability level. Whether you want to meet new friends, learn a new skill, or find out what "Country Heat Live" is all about, the Winter/Spring Parks & Rec brochure is worthy of a close read.
Henrietta Senior Center
If you or your spouse is at least 60 years of age, you'll both enjoy access to all the programming offered by the Henrietta Senior Center. Their bustling calendar features an array of fitness, wellness, and social activities throughout each day, Monday through Friday. Incredible fitness programs, nutritious meals, and health services make ours one of the best Senior Centers in the County. Daily transportation is available to and from the center.
Midtown Athletic Club
Located on Highland Drive in the city of Rochester, Midtown is a stunning facility that's as much a community center as it is a gym. Midtown houses the largest racquet sports complex in New York State and includes amenities like a pool, hot tub, full-service spa, tennis lessons, café, and much more. Whether you prefer group exercise, aquatics, yoga, or personal training, Midtown has what it takes to meet your wellness goals. With your Erie Station Village Resident VIP Perks card, you'll receive an exclusive 14-day complimentary trial membership and discounted joining fee.
Our Very Own Fitness Center
One of the best perks of living at Erie Station Village is our private, 24-hour fitness center, conveniently located in the clubhouse. The gym features both cardio and weight-training equipment. Even if you don't have time to do a full hour on the treadmill or elliptical, recent studies have shown that weight-training (at any weight level), combined with smaller doses of cardio, is extremely efficient and beneficial. Any exercise is better than none, and there's no better way to feel good (physically and mentally) than by staying in shape. It doesn't get any closer to home!
Tinker Nature Park
Stroll the beautiful, marked trails at Tinker Nature Park in winter and take a break in the wildlife pavilion. Better yet, bring your cross-country skis or snowshoes, or grab a $3 rental (Tues-Sat 9am-3pm) at Hansen Nature Center. The trails are open seven days a week, 7 am to sundown. Just keep in mind that dogs are not permitted in Tinker Nature Park Nature Center.
Still suffering from cabin fever?
If these resources aren't the right fit for you, our concierges can help you find something that is. Don't hesitate to get in touch by calling 585-244-2040 during business hours or dropping us a line anytime at ESVConcierge@gmail.com. We're here to help you make the most of life close to home, and that includes staying active all year round!