Henrietta Dog Park Registration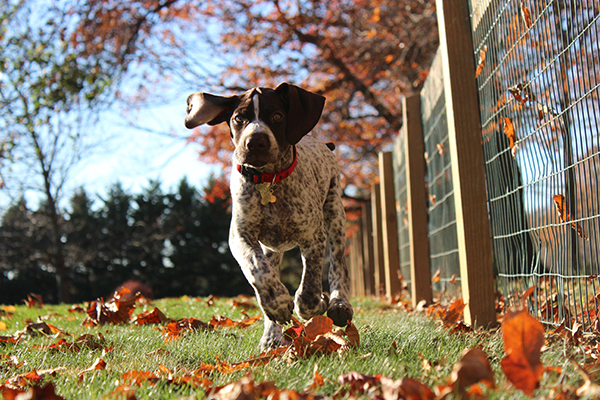 Need some room to roam?
Do you know about Henrietta's Dog Park at Lookup Park? If so, you should know that it's time to renew your Dog Park permit. If not, you're in for a treat! Applications for new permits are being accepted now.  The Henrietta Dog Park is located at 3850 East Henrietta Road, and it's been all the rage with local pet owners since its opening in 2014. It provides a safe and legal place for pups to run free and socialize with other people's furry friends. It's not a bad way for humans to get to know their neighbors, either. The best part of park membership might be the fact that registration at Henrietta's park gives you access to all Monroe County dog parks. You can read about the different locations, rules, and protocols here.
The Fine Print
In order to partake in the benefits of the dog park, you must first have your dog up to date on their rabies vaccination, have them licensed (per New York State Law), and then register for the dog park using this form.
There is a $24.00 fee per dog for a dog park permit, and a separate permit is required for each dog. Registration fees are non-refundable and non-transferable.
Registration for the dog park is for the calendar year. Permits are not prorated and expire December 31st of the current permit year. Permits issued beginning November 1st will be valid throughout the end of the current calendar year as well as the following year.
Once registered, you will receive a metal dog park tag with the current year written on it, as well as an access code; this access code is required to BOTH enter and exit the park.
About the Henrietta Dog Park
The all-grass park is split into a large dog park which can be used by all dogs and a small dog park for use by dogs 18" or smaller and under 25 pounds, elderly dogs, and dogs with disabilities. The park is open year-round from dawn to dusk and features both shade and sun seating areas, plus an area to wash your dog. The Henrietta Park Staff re-stocks the dog waste bag dispensers, empties the waste receptacles, and performs any necessary maintenance.