Every Gathering Needs a Party Plan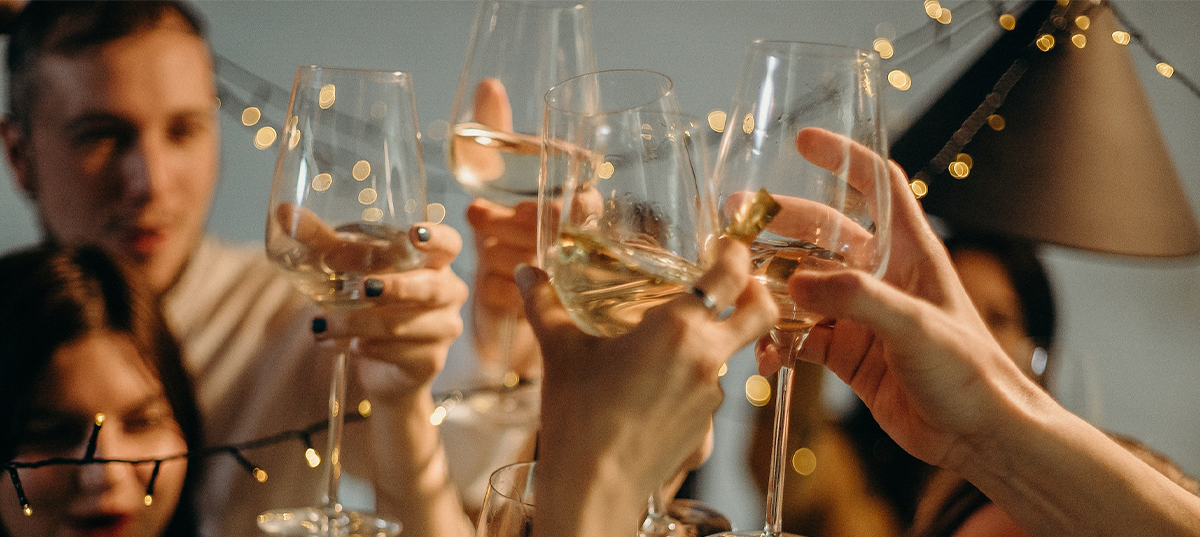 September 2023
We're fast approaching party season – that period from Halloween to new year's. Even if you rarely entertain guests, this is the time of year you're most likely to. And while you might prefer to keep things simple and just invite some people over, spending a little time planning ahead can mean the difference between a great time and an evening that's memorable for all the wrong reasons. To help you out, here are four things to think about in advance.
What's the Occasion?
Even the most casual get-together will be more fun if it has a theme or purpose. You can even pick a silly one like commemorating the first snowfall, the last goose leaving our pond, or that you finally reorganized your closets. Having a theme gives you something to toast to and talk about. And while you're at it, come up with some simple decorations around your theme. Party decorations are a kind of cue to people that it's time to have fun!
Seats for All
Whether you're in one of Erie Station Village's studio apartments or a townhome, every space has its limits. Give some thought to how many people yours can comfortably accommodate. And while people tend to stand around more at parties, make sure you have places for most of your guests to sit. And if space is a problem, don't forget Erie Station Village's Community Center. Located in the leasing office on Hendrix Road, residents can reserve our Community Center for private events. It's fully furnished, has free wi-fi, and a full kitchen!
Food and Drinks
You might love craft IPAs, but you might have guests that prefer some white wine. Since not everyone enjoys the same food and drinks you might, be sure to ask about your guests' preferences and restrictions ahead of time. Stocking their favorites is a great way to be thoughtful and show you care. And when it comes to both food and drinks, it's always better to err on the side of having more than you expect to need. You'll avoid the embarrassment of running out and possibly have some nice leftovers to enjoy afterwards.
Going Big? Let Your Neighbors Know
No one enjoys trying to settle in for a quiet evening and hearing loud music or talking from next door. If your gathering is more than just a handful of friends, let your neighbors know in advance. It can make a big difference when they're not surprised by the noise, know what time it will end, and have a way to contact you if needed.