Don't Carve Your Pumpkin – Drill It!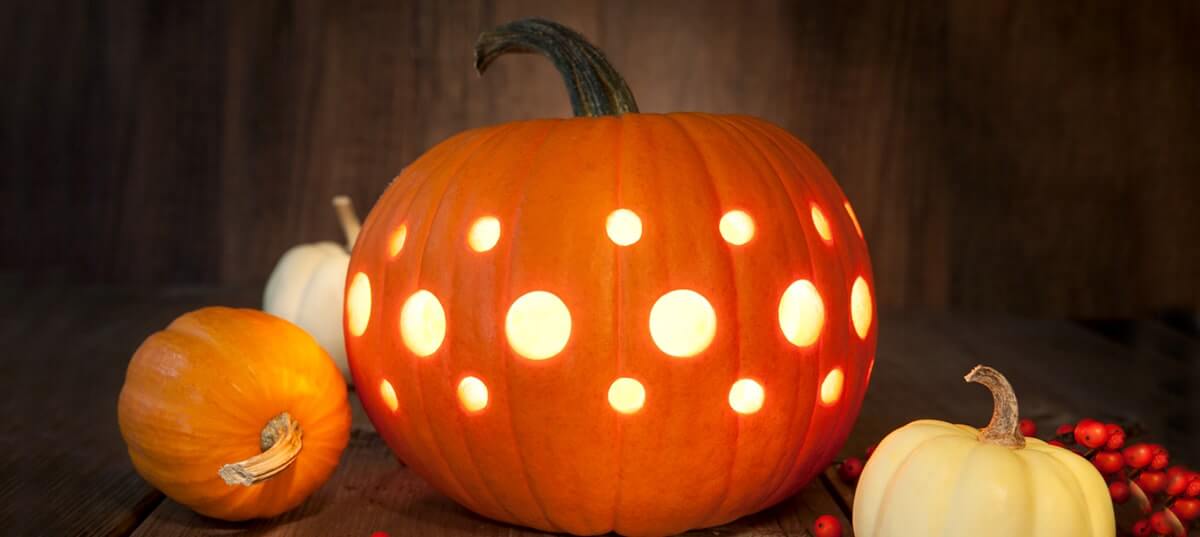 October 2021
If you're looking for a stylish, easy, and safer way to carve a pumpkin this Halloween, try using a drill. While the result won't be a traditional jack-o'-lantern, you'll end up with one of the most decorative pumpkins you've ever created. In this blog post, we'll discuss a few tips for pumpkin drilling.
The first tip for pumpkin drilling is to cut a hole in the bottom of the pumpkin rather than the top. You can attach a beater from a hand mixer to your drill to help clean out the inside of the pumpkin.
Now for the fun part, designing your pumpkin! You'll want to create a design pattern. There are many free templates online, or you can go ahead and make your own. Use a permanent marker to mark the holes in your design to drill. Another tip is to color-code your drill holes to coordinate with various drill bit sizes.
The last step is to light up your pumpkin! One final tip is to use Christmas string lights and stick the light bulbs in the holes of your pumpkin.
Follow these tips for pumpkin drilling, and you may never go back to traditional pumpkin carving! We hope you have a wonderful Halloween, and please tag us in any of your pumpkin drilling pictures on Erie Station Village Instagram or Facebook.