Discover Tinker Nature Park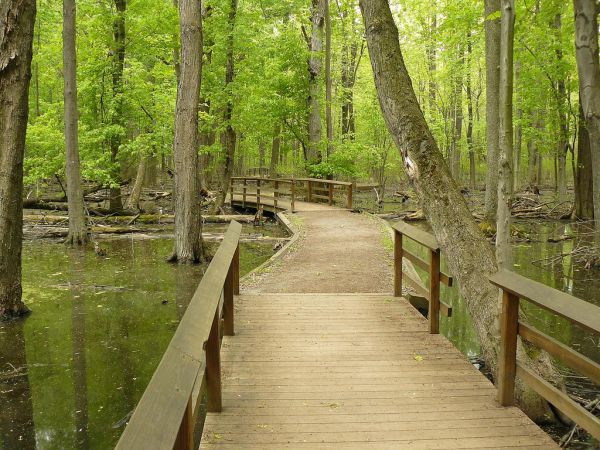 May 2016
We take a great deal of pride in our outdoor common areas at Erie Station Village. Our pond, nature trails, and bike path were all planned into the community so that residents could share in beautiful outdoor space. Still, the spaces within walking distance of ESV are the tip of the iceberg when it comes to gorgeous natural areas in greater Rochester and the Finger Lakes.
A Suburban Surprise
At 68 acres, Tinker Nature Park isn't Monroe County's biggest park, but it might be a contender for its most magical. Its cobblestone Tinker Homestead Museum, built in 1830, has been placed on the National Register of Historic Places. The park contains a free and easily accessible outdoor labyrinth where more meditative types can take a physical or spiritual walk.
Natural Wonders
Visitors can enjoy some great bird watching on Tinker Nature Park's 2 miles of easy-to-hike trails, as well as views of deer, geese, ducks, woodchucks, beavers, and other small creatures — even owls! Those interested in fishing can have some catch-and-release fun in the pond. Pavilions and picnic tables are great for a snack, and there's a playground to keep the little ones busy.
Plan Your Visit
The #1 most important thing to know about Tinker Nature Park is this: NO DOGS ALLOWED. Its address is 1525 Calkins Road. The park is open 7 days a week from dawn to dusk. The Hansen Nature Center is open Tuesday through Saturday from 9:00 am to 4:00 pm, and admission is free.