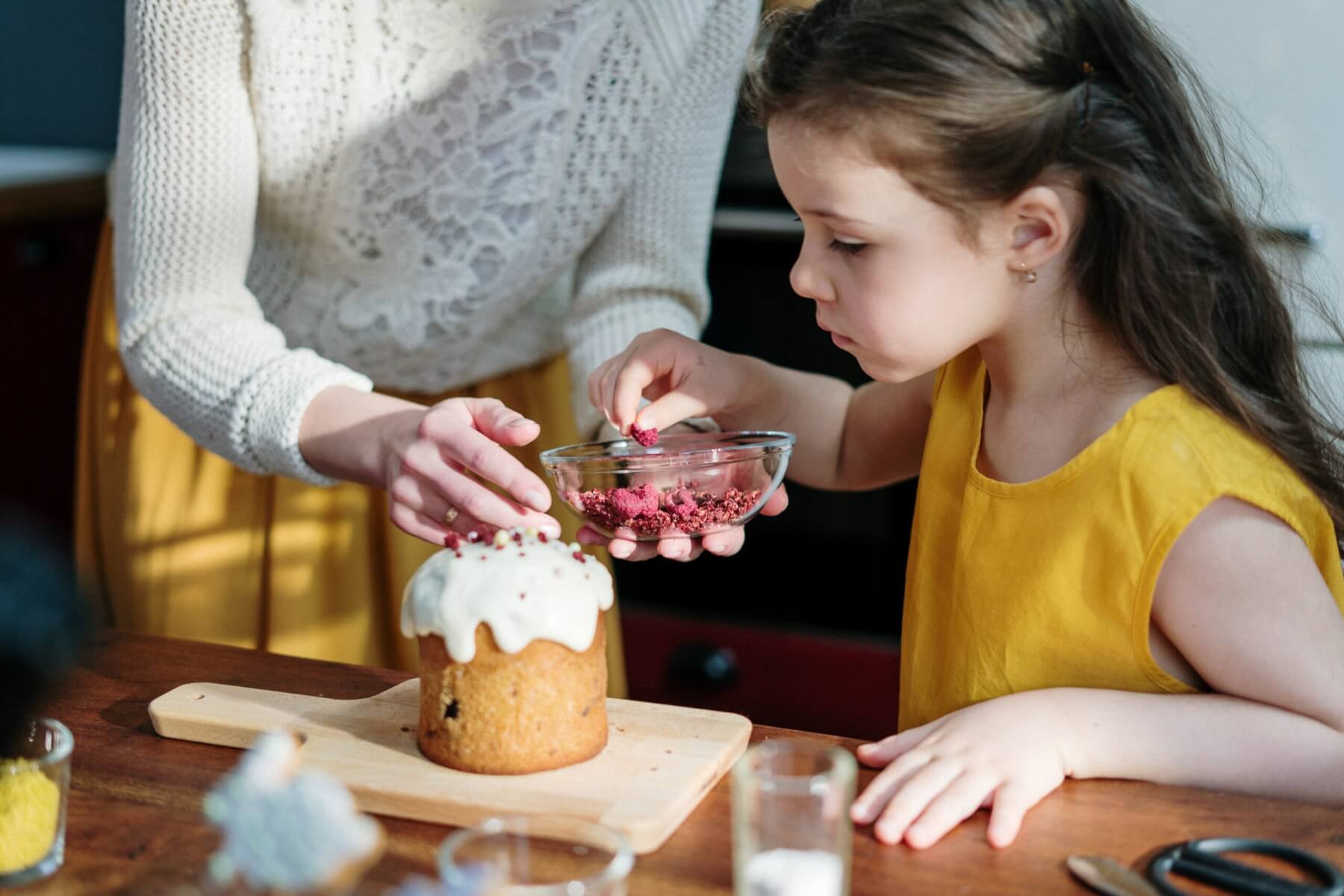 October 2020
If you've ever struggled to keep your kids busy while you're preparing meals, or are looking for ways to reduce their screen time, try putting them to work in the kitchen. Kids benefit in countless ways when they learn to cook. Mixing, rolling, and pouring improves their fine motor skills. Measuring and working with fractions helps with math skills. When kids are given small jobs and then see the full meal come together, it builds their confidence. You'll also be surprised at what healthy foods they're willing to eat (or at least try) if they've cooked them. Best of all, cooking together provides quality time that builds cherished memories and traditions.
And it doesn't have to start with cooking. Get your kids involved in looking through cookbooks for recipes. Have them help build the shopping list and even go grocery shopping with you. It builds an anticipation for cooking and teaches them important life skills. Once the cooking starts, be careful to give them age-appropriate jobs so they can safely and successfully help…
2-year-olds can wash fruits and vegetables, tear lettuce or greens, break up vegetables like broccoli or cauliflower into smaller pieces, and help wipe tabletops.
3-year-olds can pour and mix ingredients, apply soft spreads, knead or shape dough, sprinkle toppings on a dish, help with clean up, and push start on the dishwasher.
4-year-olds can cut fresh herbs with kid-safe scissors, peel oranges or hard-boiled eggs, mash bananas or cooked beans, and set the table.
5 to 6-year-olds can measure ingredients, crack eggs, peel vegetables, use a hand mixer, make sandwiches, help load the dishwasher, and empty the garbage.
If your kids enjoy helping in the kitchen, there are additional things you can do to help feed their passion for cooking. As you prepare meals, taste everything together and talk about the colors, textures and flavors. Provide your kids with their own special kitchen tools. You'd be surprised how much pride a kindergartener can take in having in their own wooden spoon or apron. And if you're really ambitious, have them start an apartment container garden. A small basil plant that's grown from seed and used for homemade pesto is certain to put a smile on any kid's face.