Area Activity Guide: Tinker Homestead Civil War Days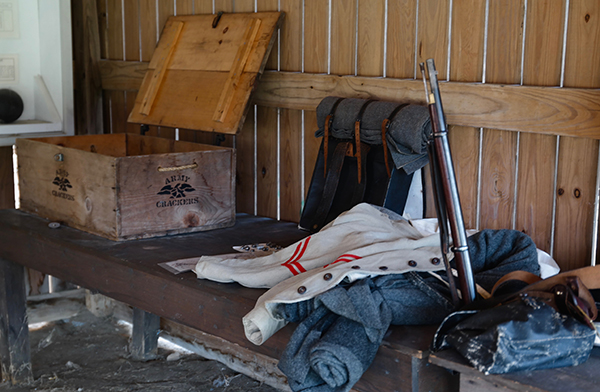 An Historic Weekend
Tinker Nature Park always provides an escape from the hustle and bustle of daily life, but for the first weekend in August, it will be transformed to another moment in time. August 4th through 6th marks the 14th annual Tinker Homestead Civil War Days. For reenactors, it's an immersive experience day and night, all weekend long.
Public Presentations
In addition to touring the living-history encampment and witnessing the drama of a big battle, visitors are invited to take in a variety of programming that kicks off Friday evening at 6:30 pm with a concert by the Excelsior Fife and Drum Brigade. Living History presentations throughout the weekend will provide a glimpse into many different perspectives on the Civil War — those of soldiers, women, doctors, and even animals.
Encampments will be open to the public from 10 am to 4 pm Saturday and Sunday, with Military Tactical Demonstrations both days at 2pm! For a schedule of other activities open to the public, follow the Facebook event page.