Area Activity Guide: Thomas & Friends at The Strong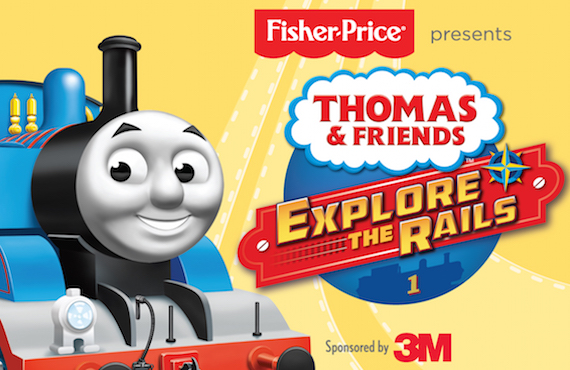 Take to the Rails!
Do you know a child who loves Thomas the Tank Engine and his Sodor Railway friends? Starting the weekend of January 20th and 21st, The Strong Museum will house a traveling Thomas & Friends: Explore the Rails exhibit that's making its way to children's museums throughout the United States and Canada. The interactive and highly engaging exhibit is true to its name, providing an immersive exploration opportunity. The STEM-based activities let kids take on railroad-related roles and interact up close with Thomas, Percy, Emily, and Diesel.
Activities to Explore
Climb inside the cab to explore its inner workings
Fix Percy's wobbly wheel, buffers, funnel, and lamp
Fill Percy with coal and water so he can deliver the mail
Suit up as the conductor and sell tickets to ride the train
Load and sort luggage and freight into train cars
Explore the history of Thomas and Friends through books, video clips, and toys
Plan and build navigation routes to favorite destinations on the gigantic Wooden Railway replica of the Island of Sodor
Members-Only Preview Opening
If you have a Strong Museum membership, bring your train-loving little ones down for a special one-hour members-only preview at 9 a.m. on January 20 or 11 a.m. on January 21. Special events will include presentations from Railfan and Railroad Magazine editor Otto M. Vondrak on both days at 1 p.m., photos with a railway director, and a chance to meet favorite steam engines such as Thomas, Percy, and Gordon. All opening-weekend guests can enjoy one free ride on The Strong Express Train with paid admission.