Area Activity Guide: RPO 2018-19 Season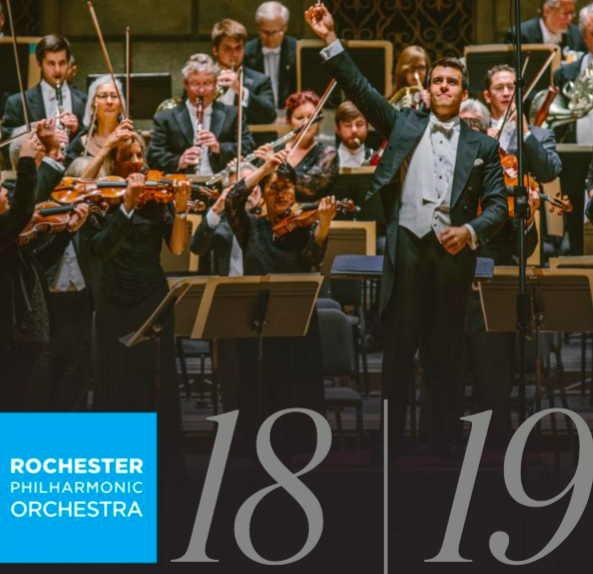 Treasured & Timeless
If you're already a Rochester Philharmonic Orchestra subscriber, then you're abundantly familiar with the incredible cultural resource that we have in the RPO. Those who aren't should know that it doesn't take a subscription to tap into the wide variety of classical, contemporary, and family-oriented concerts the RPO puts on each year.
Something for Everyone
In January, the RPO released its 2018-19 concert schedule, and it's likely to please a broad swath of music lovers. Classical selections include "Carmina Burana," Beethoven's "Eroica," Dvorak's "New World," and programs devoted to Mahler, Rachmaninoff, and Shostakovich. Younger audiences and those with a broader musical palate will be delighted by a performance by Broadway star Leslie Odom, Jr., a Pops tribune to "Queens of Soul," and a special performance of Music from Final Fantasy. Movie nights this year will be otherworldly with screenings of Ghostbusters, Harry Potter, and A Nightmare Before Christmas. Jeff Tyzik, in his 25th season with the RPO, will again conduct the iconic Holiday Pops, as well as a celebration of the music of Duke Ellington and Billy Strayhorn. Browse the full 2018-19 schedule here.
Keeping Down Costs
If your budget for performances doesn't allow for shows at Kodak Hall, that shouldn't keep you from taking in the wonder of our world-class orchestra. You can catch Ward Stare and the RPO on July 18th at Ontario Beach Park for Concerts by the Shore. Keep your eye out for announcements of other free and community shows that are sure to be scheduled in the coming months.