Area Activity Guide: ROC Women's Music Fest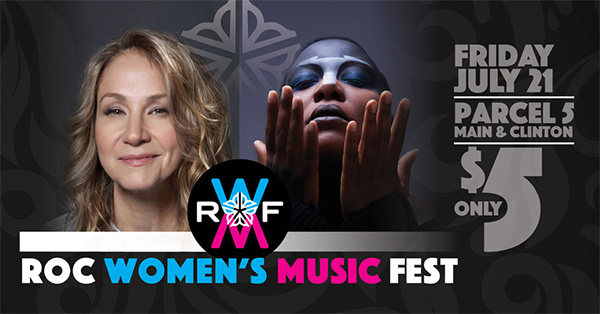 Celebrate Women's Suffrage in New York
It was 1917 when women's suffrage was legalized in New York, and leaders from our region were integral in securing the right to vote for women on both state and national levels. To mark the centennial of women's right to vote in New York, the City of Rochester, in partnership with  Dixon Schwabl, WHAM-13, and iHeart radio, is celebrating with the ROC Women's Music Fest.
Experience Women's Impact
This evening of music will not only feature spectacular musical talent but also showcase female-run food trucks and local women's groups. Host MC Lyte will announce headliners Meshell Ndegeocello and Joan Osborne, as well as local performers Mikaela Davis and Teagan and the Tweeds. Tickets are just $5, and the event will run from 5-11 pm on Friday, July 21st.
ROC Women's Music Fest
Saturday, July 21st, from 5 to 11 pm
Parcel 5, downtown, E. Main and Cortland Streets
Tickets: $5 at the door, Blue Cross Arena Box Office, or Ticketmaster