Area Activity Guide: Midtown Eats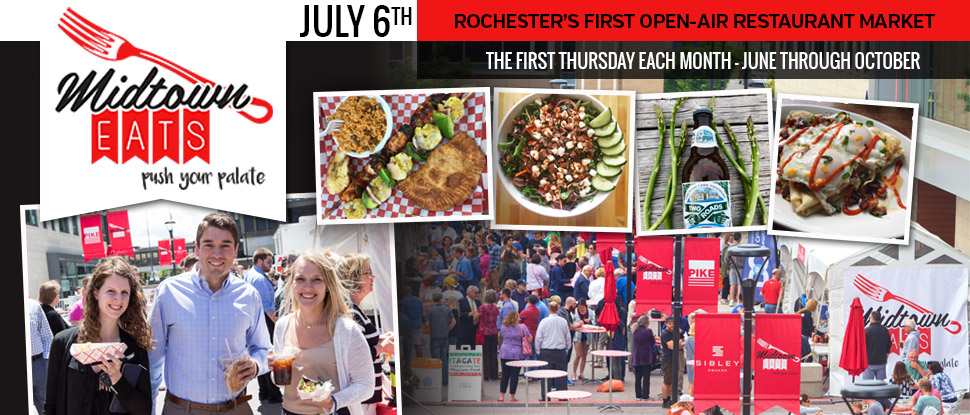 Ready to Push your Palate?
When you work in downtown Rochester, the lunch options can get rather stale. Fortunately, a group of organizations contributing to the revitalization of downtown Rochester has created a smorgasbord for your sampling pleasure. Midtown EATS is a "pop-up restaurant showcase" that brings together a diverse array of restaurants and chefs at Tower280 in historic Midtown. This recurring First Thursday feast will give you the opportunity to try out restaurants you haven't made it to yet, as well as new offerings from your favorite spots. The theme of "push your palate" is perfect for an event created to draw you out of your comfort zone and into a part of the city waiting to be explored anew.
A Meal & A Song
It just so happens that the August 3rd event coincides with a performance of Hochstein at High Falls. Given the generous 3-hour lunch service from 11 to 2, you can easily grab an early lunch and head over to 104 Platt Street for the 12:10 performance, or snag a snack at Midtown EATS after the show. Either way, it's the perfect scenario for stretching out a long, leisurely summer lunchtime.
Midtown EATS
Outside Tower280 at Midtown
280 E Broad Street
First Thursdays: June – October
Lunch: 11 am to 2 pm
Happy Hour/Dinner: 4 pm to 9 pm