Area Activity Guide: In the Heights at Geva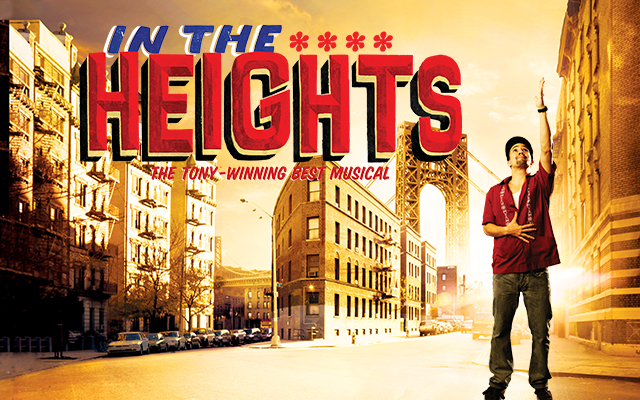 While you're waiting for Hamilton…
What will you do with all that time before Hamilton takes the stage at RBTL? Well, checking out what Lin-Manuel Miranda was doing before Hamilton would be a good start. One of the hottest tickets in Geva's 2017-2018 season is Miranda's first musical, In the Heights, the original draft of which he wrote during his sophomore year of college. Miranda wrote the music and lyrics as part of an adaptation of the book of the same name by Quiara Alegría Hudes. After opening on Broadway in 2008, In the Heights was nominated for 13 Tony Awards and took home four. The musical also won a Grammy and was nominated for the Pulitzer Prize for Drama in 2009.
What happens in In the Heights
The "heights" in the title of the musical refers to Washington Heights. The story takes place over the course of three days in the lives of characters in this largely Hispanic-American neighborhood of New York City. Or, as Playbill would say, "a young store owner watches the joys and heartbreaks of his tight-knit community as they pass through his bodega." It's a colorful show about a colorful life in a neighborhood on the cusp of change. Don't miss this exciting masterpiece of a musical on the Wilson Stage at Geva Theatre Center September 5th through October 8th, 2017.