Area Activity Guide: ROC FLX Expo at MAG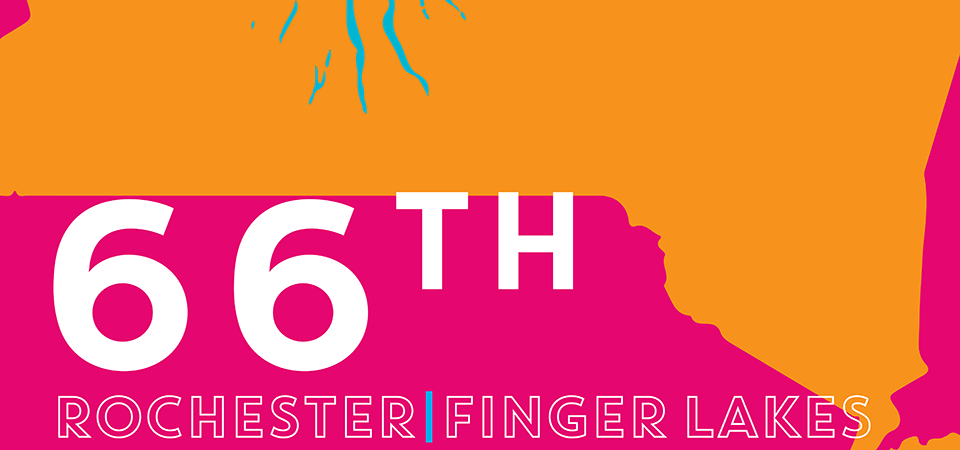 It's summertime in an odd calendar year, and that means it's time to check out Rochester's oldest and longest-running juried art exhibition. Every two years, The Memorial Art Gallery hosts The Rochester Finger Lakes Exhibition, which highlights the talents of both emerging and established visual artists from a 27-county region. This year's event is the 66th ROC FLX Expo, and it will be on display through September 15, 2019. Artists' talks (included with admission) will be held Thursday, July 18, and Thursday, August 22. You can view a list of the 2019 artists and even preview the exhibition online.
Awards & Accolades
During this special exhibition, the 62 featured artists are eligible to win one of nine cash prizes, as well as various other awards, including one awarded by exhibition visitors during the first two weeks of the exhibit. This year's Harris Popular Vote Award went to Ithaca's Trish Coonrod for her painting Still Life with Yellow Gourds and Pumpkin. Many past award winners have gone on to establish national reputations.
Did you know?
Many consider the Memorial Art Gallery to be the heart of Rochester's Neighborhood of the Arts. It showcases visual art from antiquity to present-day in its beautiful permanent collection and special exhibits throughout the year. The MAG also hosts a year-round schedule of special programs, lectures, concerts, tours, family-focused activities, and after-hours social events. The outdoor public Centennial Sculpture Park draws visitors from across the region.
Essential Details
The Rochester Finger Lakes Exhibition can be viewed at the MAG Wednesday to Sunday from 11 am to 5 pm, and until 9 pm on Thursdays and select Fridays. The Museum is closed Mondays and Tuesdays. Admission into the museum is $15 for adults, $12 for senior citizens, and $6 for college students with ID and children 6–18. The museum is always free to members, University of Rochester faculty and staff, SNAP Card Holders, and children 5 and under.