Area Activity Guide: Fairport Canal Days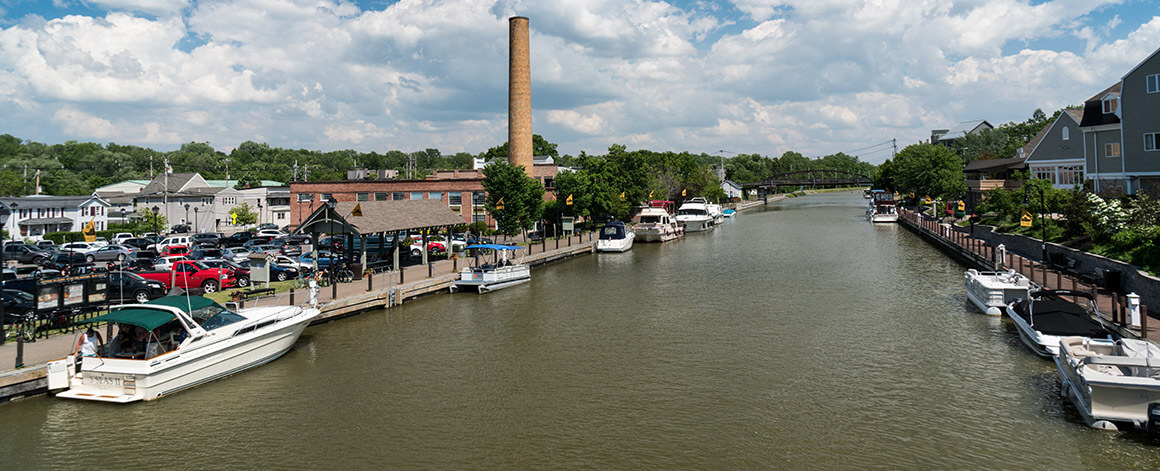 Find Yourself in Fairport
The Village of Fairport is celebrating its 43rd year hosting one of the best and most popular juried art festivals in the Northeast United States. This year's Fairport Canal Days festival is set for Saturday and Sunday, June 1st and 2nd. Join the close to 200,000 visitors and more than 200 artisans, many local and regional food vendors, and entertainers for an early summer weekend on the canal. The festival kicks off the evening of May 31st with the annual chicken BBQ and concert from 4:30 to 9:00 pm. After four successful decades, Fairport Canal Days remains a premier family-fun-filled event and is open to the public. The festival is open from 10 am to 6 pm on Saturday and 10 am to 5 pm on Sunday.
Showcasing a "Fair Port"
The festival takes place along the scenic "front-porch friendly" village on the historic Erie Canal that is also known as the "crown jewel" of the waterway. The village received its name from a traveler in the early 1800's who professed it a "fair port." The village is filled with charm and remains a showcase stop for boaters. The Canal Days art festival began in the mid-1970s as a family-friendly event offering something for everyone. Today, it continues to reflect the village's value of community, as a volunteer event that welcomes everyone.
Brought to you by FPMA
The primary sponsor of Fairport Canal Days is the Fairport Perinton Merchants Association (FPMA), a non-profit civic organization of retail merchants, business owners, and organizations in the Village of Fairport and the Town of Perinton, including Bushnell's Basin. The group hosts several events annually to enhance business and community life. The organization also manages a directory of stores and merchandise, restaurants, service providers, and up-to-date information at FindItInFairport.com — because whatever you're looking for, you'll find it in Fairport!