Area Activity Guide: Dutch Connection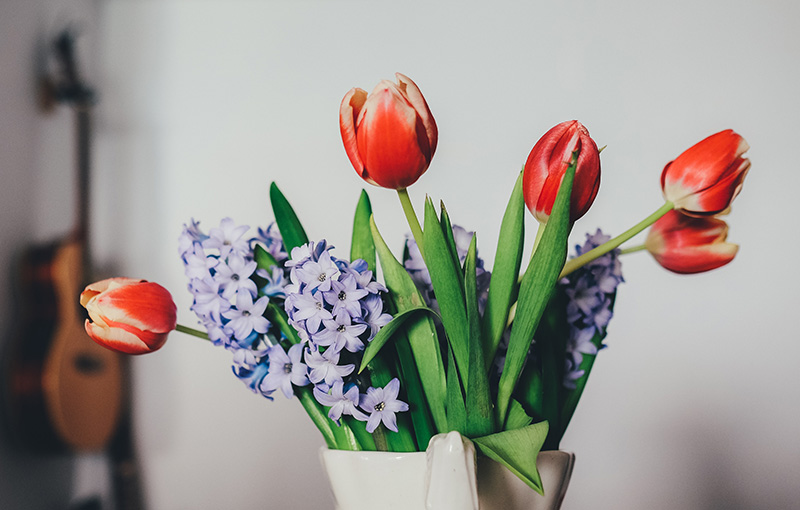 Full Bloom in February
In this place known for its oppressively cold and snowy winters, the short month of February can feel like the longest of the year. Perhaps it was the stark white-and-gray palette of an Upstate New York winter that inspired George Eastman to decorate his conservatory with tens of thousands of bulbs from Hollandeach year starting in 1905. We know that his love of Dutch flowers was sparked by a countryside bicycle ride that Eastman took through the tulip fields of Holland in 1890. His hometown displays included tulips, of course, but also incorporated narcissus and hyacinths.
An Uplifting Tradition
Today, Gerald P. and Karen S. Kral, with the help of Lucas Greenhouses, keep this tradition alive with the annual Dutch Connection event. Flowers are chosen based on Eastman's original orders placed with Dutch bulb companies. Hundreds of blooms fill areas of the historic mansion with the scent and color of spring — just when Rochester residents need it most. The museum's Conservatory will be filled with thousands of tulips, hyacinths, daffodils, amaryllis, and freesias, in various vibrant shades. In addition, tropical orchids will be displayed throughout the Palm House and Colonnade, courtesy of the Genesee Region Orchid Society.
Dutch Connection 2018
This year, Dutch Connection will fill the Eastman Museum and Conservatory with blooms February 9th through 25th. In addition to the floral display, visitors can enjoy coffee talks at 10 am on February 10th, 17th, and 18th. There will be live musical performances on Sundays at 3 pm during the show. New for this year is a Dutch Connection kids' program. For a remarkably romantic experience, take in Dutch Connection as the backdrop for a special Valentine's Day Brunch & Film event the morning of Sunday, February 11th. Brunch will be held in the Potter Peristyle, followed by a screening of Roman Holiday in the Dryden Theatre.