Area Activity Guide: 2017 Rochester Fringe Festival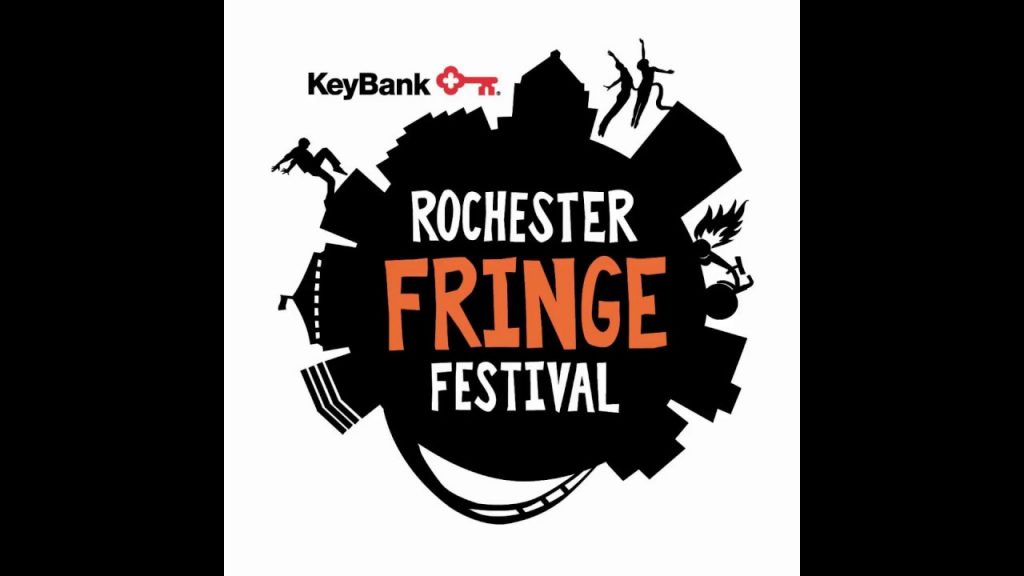 Have you been to the Fringe?
Whether you have or not, it's time to make plans for September 14th through 23rd. Rochester's Fringe Festival has become one of the largest and most successful of the more than 200 annual festivals worldwide! It only makes sense, given Rochester's penchant for turning small-city festivals into world-class events. This extravaganza of experimental theatre truly offers something for everyone, and its 500 shows make a divine reason to drive into the city 10 days in a row. Just don't take it personally if it takes a while to find something you love. It's not unusual for spectators to wander from one performance to another, leaving one show early but sticking around for multiple showings of another. Pretty much everything at the Fringe is an experiment, so try to expand your comfort zone, think out of the box, and spend a little more time than you might think reasonable exploring the wonders that await.
Low or No Cost Shows
The ticket prices for Fringe performances vary from just a few bucks to $28 or more. However, there's plenty to love even if you're on a tight budget. This year's festival is bursting at the seams with 175 free shows and events. The first weekend will fill Parcel 5 with people, music, and enormous otherworldly balloons thanks to a combination of local musicians and performances of "Big Bang" by Plasticiens Volants. Parcel 5 will also play host to a variety of additional free outdoor musical performances both weekends of the festival. Numerous indoor venues will hold no-cost shows throughout the week, with Java's on Gibbs Street featuring bands every day. The Pedestrian Drive-In will return this year for a series of free movie screenings outside the Spiegelgarden. In a new twist, each of the films will feature a Rochester connection.
Sell-Out Shows
Several acts sure to sell out are returning for encore performances in 2017. Dashboard Dramas has sold out every year since 2014, and it's sure to do the same this year. There will be FOUR silent disco dance parties in the Spiegeltent, but you'll need to buy tickets in a hurry. This spectacular experience has been selling out since 2013. With four performances lined up, you have a good chance of scoring a seat in the theatre for the uplifting, award-winning musical comedy "The Bicycle Men." Even if your must-see show sells out, you mustn't lose heart. With 500 shows in 25 venues over 10 days, you're practically guaranteed to find something that delights, surprises, and inspires.