Adding a Bold Statement Piece to Your Décor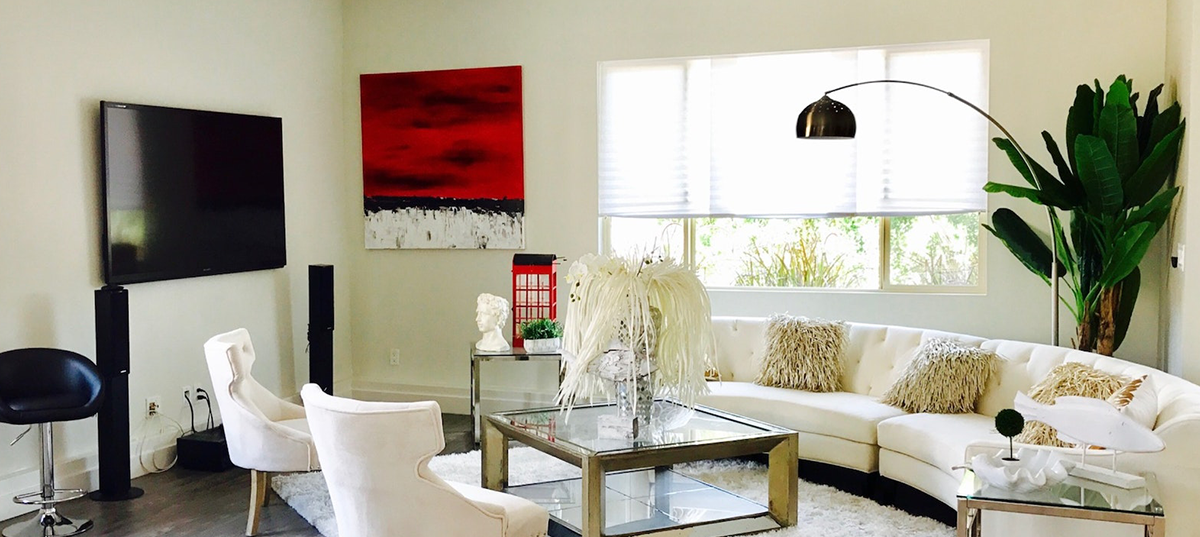 August 2023
Even if you're not confident when it comes to interior design, adding a well-chosen statement piece can make your apartment or townhome look like something out of a magazine. While it means taking a little risk, it's just like adding a bold accessory to a neutral outfit you're wearing. If you do it with confidence, it takes everything to a whole new level.
Choose one standout piece as the focal point of the room. It could be a vibrant sofa, an eye-catching rug, or an elegant bookshelf. This focal point will set the tone for the entire space and draw attention in a positive way. Here are some suggestions on how to go bold.
Colorful Accents. Incorporate pops of color with pillows, throws, and decorative items. These smaller accents can liven up a room without overwhelming your senses. When you go bold, just make sure you the color complements your overall palette.
Statement Artwork. Large, bold artwork can be a game-changer. Hang a striking painting or a captivating wall sculpture.
Mirrors for Depth. Mirrors are fantastic for creating an illusion of space and light. Opt for a unique mirror with an intricate frame to double as functional art
Mismatched Chairs. In your dining or living area, mix and match chairs around the table. This adds character and warmth, making the space feel lived-in and inviting.
Statement Coffee Table. Your coffee table doesn't have to be just functional. Choose one with an interesting shape, texture, or color to give the room an extra dose of style.
Unique Side Tables. Replace standard side tables with ones that have distinctive designs or materials. These small pieces can have a big impact on your space's overall look.
Texture Play. Experiment with the textures of rugs, cushions, and curtains. Combining different textures adds depth and richness to your space.
Just avoid overdoing things. One or two bold pieces in a room is plenty. Remember, the key is balance. Introduce bold furnishings strategically to avoid overwhelming the space.
At Erie Station Village, we love it when our residents put their hearts into decorating their apartments and townhomes. Loving your space is a big part of making it feel like home. If you're interested in all the various floorplans and types of units we offer, you can find them here.