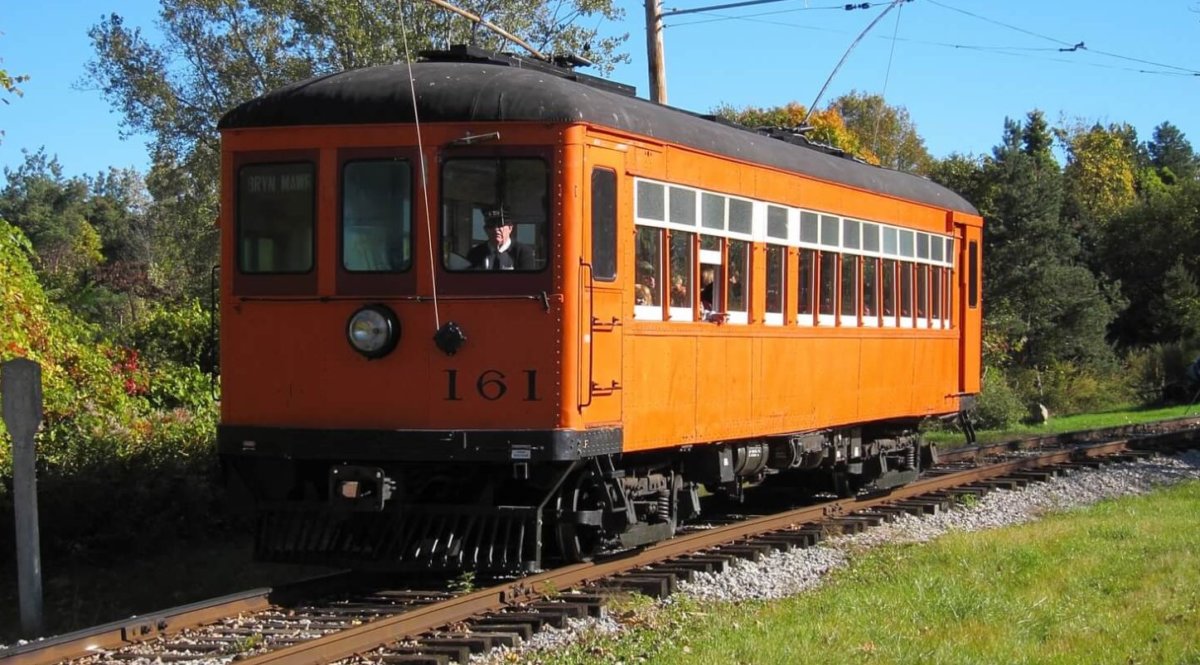 Erie Station Village is just a seven-minute drive from a little-known museum that's well worth a visit – especially if you have kids. Imagine stepping into a 100-year-old trolley car or the cab of a steam locomotive. You can do that and more as you explore the story of Rochester's transportation history at the New York Museum of Transportation in Rush.
About the Museum
The exhibit spaces feature a collection of 14 antique trolley cars, a steam locomotive, antique fire truck, ambulance, and many other vehicles you can explore. For model railroad fans, the museum has a large HO-gauge model railroad that can run five trains and two trolleys at one time. Their gallery features The Steel Wheel, a 12-minute film about the Rochester Subway, which ended passenger service in 1956. The film takes the viewer on a ride from the northwest end, through the city, and to the Rowlands loop in Brighton.
One of the best features of the museum are the trolley rides. Visitors can take a half-hour ride on an 87-year-old trolley across the surrounding countryside. They also host a variety of special events throughout the year, like fall foliage rides, Halloween trolley rides with pumpkin decorating, cider and donuts, and holly trolley rides with Santa.
Plan Your Visit
Located at 6393 East River Road, the museum is only open on Sundays from 11 a.m. to 5 p.m. Admission is $8 for adults, $7 for seniors 65 and over, and $6 for children under 12.
The next Sunday you're feeling a little cooped up, get out of your apartment and explore one of the hidden gems of this area…the New York Museum of Transportation.