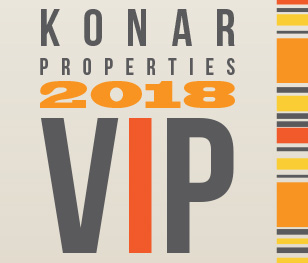 Happy New Year!
Ready or not, the new year is here, and along with it comes a new VIP Perks program for Erie Station Village Residents. If you're new to our community, you're in for a treat. VIP Perks is a collection of exclusive money-saving deals offered by local restaurants, service providers, and other businesses to those who call Erie Station Village home.
Dozens of vendors who participated last year are continuing to offer great discounts again this year, and just a handful of 2017's deals have been discontinued (mostly due to business closings). Even better, a dozen or so companies are offering savings for the very first time in 2018! Check out what's new for 2018 and don't forget to switch out your wallet card and key tag.
View the full 2018 program flyer for full details > 
New VIP Perks Deals for 2018
Starla Bake & Brew – 125 White Spruce Blvd
10% off everything
Cooks World – 2179 Monroe Ave
20% off any one item or 10% off any appliance (exclusions apply)
Corrigan Moving Systems – 150 Jarley Rd
Free estimate & Discounted packing kit 
Encore Salon – 3333 W. Henrietta Rd
20% off regular priced services to new clients
$5.00 OFF once a month for existing clients
Erie Pharmacy – 60 Finn Rd
10% off non-prescription items ($10.00+)
$10 off prescription transfers with co-pay
Flower City Habitat for Humanity Re-Store – 2199 E Henrietta Rd
10% off entire purchase
Goodness Cakes Bakery – 720 University Ave
Spend $5.00 and get 4 free mini cupcakes
Home Free Organizing
Free 1-hour assessment
10% off first session
Life Storage – Multiple Locations
20% off merchandise
Ray Sands Glass – 3315 Chili Ave
$10.00 off window replacement
10% off glass or mirror service ($100+)
Free mobile service
Rita's Italian Ice – S. Clinton Ave Location
10% off total purchase
Touch of Care Massage & Body Work – 87 N. Clinton Ave
$35.00 OFF first full-body Swedish massage – by appointment only.
No Longer Participating
Gates Automotive
Full Moon Vista Bike and Sport
Rochester Self Storage
Dog walking & sitting by Alex
Open Face Eatery