VIP Program Spotlight: Union Place Coffee Roasters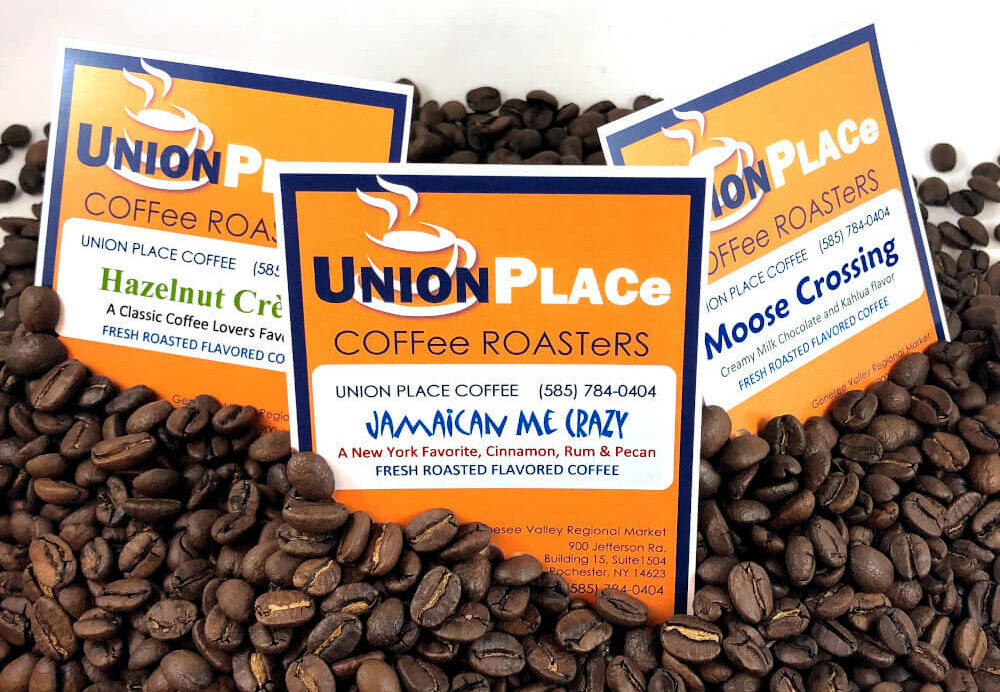 September 2020
If you're familiar with the Genesee Valley Regional Market on Jefferson Road, you know it's an eclectic mix of warehouse and retail space with both wholesale and retail businesses. One of the hidden gems is Union Place Coffee Roasters. Serving both individuals and businesses, their passion for coffee shows in everything they do. Owners Laurie and Joe DiProspero started the business in 2013; refurbishing former warehouse space in the market to create a roasting operation. And while they treat the selection, roasting, and blending of coffee as an art, they're the most down-to-earth coffee lovers you will meet.
It all starts with sourcing high quality green coffee beans from socially responsible importers that work directly with the farmers of Central and South America. Then they roast the beans in small batches using a hands-on process. While many roasters rely on computer processes with preset parameters, Laurie does it all using her senses; watching for color changes, listening for cracks, key aromas, and then cupping (or cup tasting) for aroma and taste profiles.
Special Resident Offer
As members of our VIP program, Erie Station Village residents receive 10% off their purchase at Union Place Coffee Roasters. In addition to a variety of coffees, they also sell gift boxes and supplies like coffee canisters and drippers. You can shop and buy directly from their website or visit their retail store at the market.