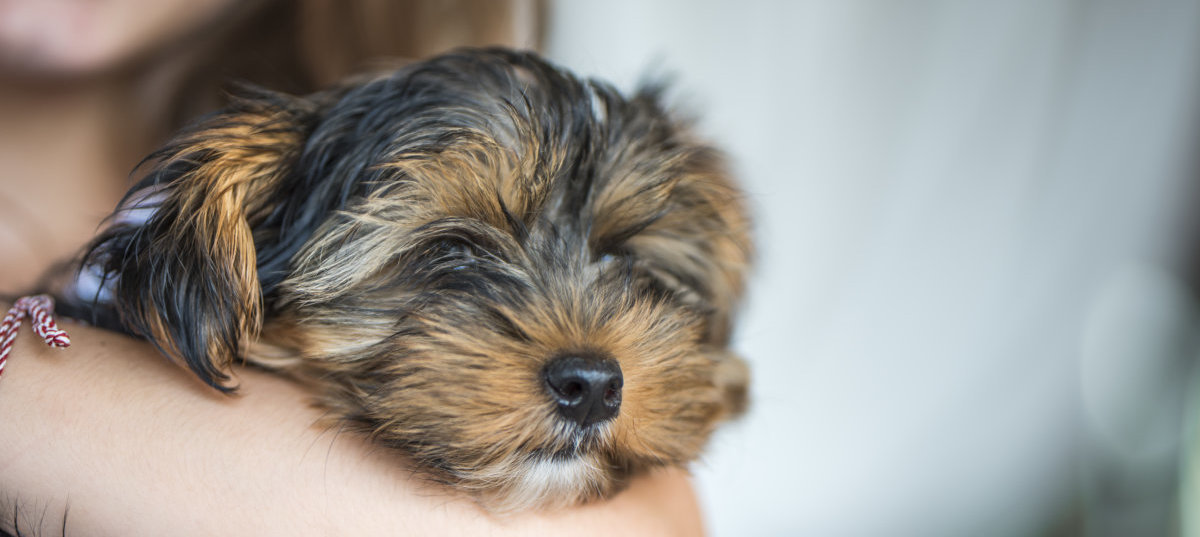 One of the many reasons residents choose Erie Station Village is because we're pet-friendly (including dogs). There's no denying the joy and companionship that pets can provide, but pretty much everyone knows someone who's had a bad experience with a new pet. If you're thinking about getting a dog, here are a few tips to help set you both up for success.
Give it time
Deciding to get a dog shouldn't be an impulsive choice. When people are spontaneous about getting a dog, they often don't realize the implications of dog ownership – especially the time commitment and expense – and some come to regret their decision.
Do your research
A dog's needs, personality, and behaviors can vary greatly, depending on their age or breed. Researching what type of dog is the best fit for your lifestyle is critical.
Puppies are incredibly cute and fun, but they have a lot of energy and will need plenty of attention. If you don't have the time to train, exercise, and socialize them, you should consider adopting an older dog.
Besides the age of the dog, the breed (or mix of breeds) will drive their personality and needs. Some breeds are happy to sit in your lap for hours, while others crave physical activity and can even be destructive when they don't get it. The more research you do up front, the more successful you'll be at finding the perfect match.
Understand the expense
Many new dog owners often underestimate the costs they'll incur. Food, vet bills, grooming, flea/tick and heartworm medications, and boarding are some of the larger expenses. Not to mention, if you're completely in love with your dog, you'll probably spend a fortune on dog toys. Be sure to price out those expenses first and confirm whether dog is within your budget.
Consider adopting a dog
Simply put, when you adopt a dog, you save a life. Our local shelters struggle to accommodate all the animals they receive. They may have been lost, given up, or abandoned, but they're all looking for a second chance. In addition to local shelters, there are many rescue dog programs worth considering.
Select a veterinarian
In the same way that an expectant mother looks for a pediatrician before her baby is born, you should research and select a veterinarian before you get your dog. Consider hours of operation, location, costs for standard office visits and common procedures, ability to board pets, and whether they are AAHA accredited. There's no one right answer for everyone, so give thought to what's most important to you, schedule visits, and ask friends and neighbors for their recommendations.
It's also import to know that Erie Station Village requires residents with pets to sign a pet addendum for their lease. For more specifics on our pet policy (the number of pets you can have, size, etc.) just contact the leasing office at 585-334-6870
Investing time to fully understand what's involved in being a dog owner and what dog is best for you will help eliminate surprises and ensure the best possible start for you and your new best friend.