Resident Alert: Say No to Distracted Driving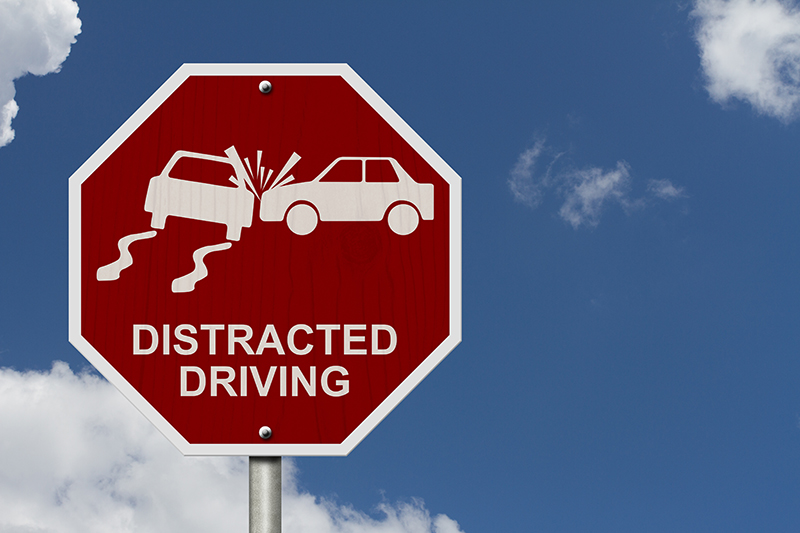 Putting a Dent in Distracted Driving
If you don't get what the big deal is about texting and driving, or you find yourself saying, "it's just a harmless text," it's time to check your assumptions.
In 2015 alone, 3,477 people were killed and 391,000 were injured in motor vehicle crashes involving distracted drivers.

During daylight hours, approximately 660,000 drivers are using cell phones while driving.
These statistics come to us from the National Highway Travel Safety Administration, the agency tasked with educating Americans about the dangers of distracted driving and partnering with State and local police to enforce laws that help keep travelers safe. The reality is that, with the widespread adoption of mobile and now Smartphones, the problem of distracted driving has emerged as a dangerous and widespread problem. While the frequency of drivers physically holding a phone to their ear has been declining in recent years, the instance of drivers visibly interacting with handheld devices in other ways has continued to increase. As states and municipalities work to prevent distracted driving, the penalties for texting while driving are sure to become more severe.
A Week for Awareness
April is National Distracted Driving Awareness Month, and it's an opportunity for all drivers to be more aware of the problem of distracted driving, as well as of their own behavior. One valuable learning opportunity is to review just what qualifies — in the eyes of the law — as distracted driving. Put simply, "New York prohibits all drivers from using portable electronic devices." That goes beyond texting to include talking on the phone (unless hands-free), receiving email, and taking pictures. Even if you're using your phone as a GPS, if it's not attached to your vehicle, you could get a ticket.
What can be done?
Everyone plays a role in reducing rates of distracted driving. Parents should model good driving behavior and refrain from using their phones while driving. They should also talk to their kids at every age about the temptation to drive distracted and its consequences. Younger drivers can have a positive influence on their peers by speaking up when they see their friends texting and driving or taking a pledge to never text and drive. For their part, the New York State Police will be conducting a statewide crackdown called Operation Hang Up from April 12th through the 16th. Troopers may be in marked or unmarked cars, aggressively ticketing drivers who are using handheld devices. Last year's campaign resulted in more than 2,000 distracted-driving citations. For information on the associated penalties, check out the latest information from the New York State Department of Motor Vehicles.