Recipe Spotlight: Sauerkraut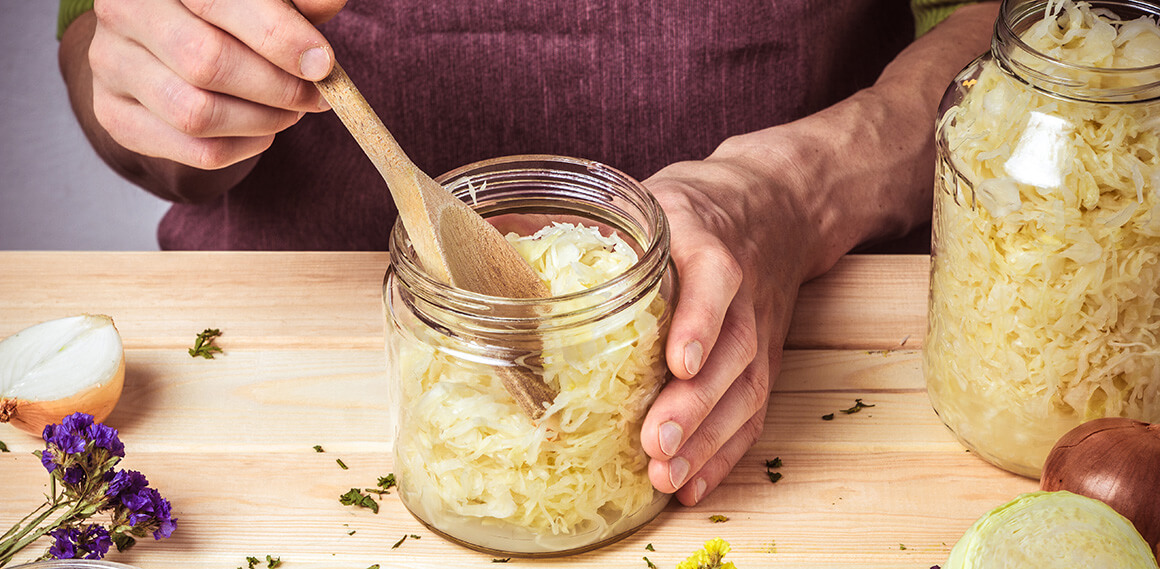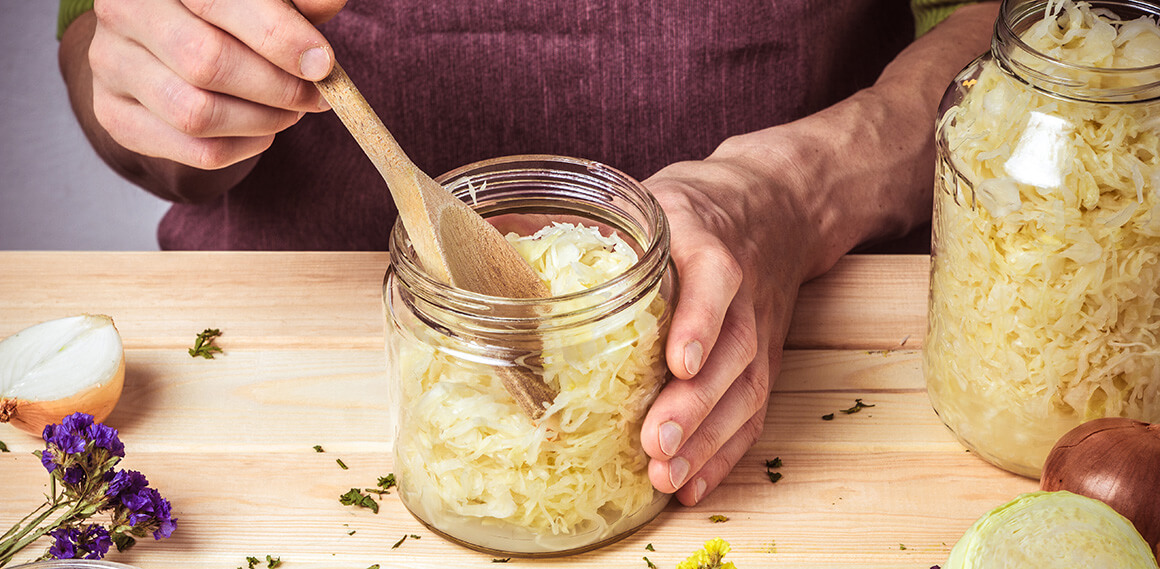 A New Year's Day Tradition
If you or anyone you know is of German heritage, you're likely familiar with the tradition of eating Sauerkraut and Pork on New Year's Day. In households and restaurants across America — and particularly in Pennsylvania — the fragrance of fermented cabbage is an essential aspect of ringing in the new year. All are welcome to share in the feast as an assurance of luck, wealth, and abundance in the twelve months that lay ahead. Though pork is an exceptionally popular complement, should your diet forbid it, any reference to a pig (like marzipan candy) will do.
Make Your Own Authentic Sauerkraut
Anyone who's had the fortune to enjoy it will agree that the very best sauerkraut is always homemade. If you're short on holiday gift ideas, a well-prepared batch will delight everyone on your gift-giving list in one fell swoop. Just grab a case of Mason jars and head to a grocer that charges by the head for cabbage, rather than by the pound (the Public Market is a good bet). Then pull up a reputable resource like this one and get to shredding, kneading, pressing, or brining. With any luck, in two weeks you'll have a sour, fragrant, New Year's worthy kraut and a new love for DIY fermentation.
Preparing Sauerkraut (Homemade or Store-Bought)
Don't have two weeks (or the desire) to burp your jars? Fake it til you make it! Use the recipe below for a delicious preparation that includes ham, or try this tasty Bavarian version. For the less carnivorous among us, a quick Google search will yield a bevy of vegetarian options.
Simmered Ham with Sauerkraut
Ingredients
4 slices bacon, diced
1 1/2 pounds fully cooked ham
2 cups chopped onion
1 Tbs firmly packed brown sugar
1/8 tsp ground cloves
1/4 tsp pepper
1 large apple, pared and thinly sliced
32 ounces sauerkraut, drained
1 cup apple juice or cider
2 Tbs chopped parsley
Instructions
Fry bacon pieces until crisp. Remove from pan, drain on paper towel, and set aside. Discard all but 2 Tbs of the drippings.
Trim excess fat from ham, then cut into cubes. Brown on all sides in bacon drippings. Remove from pan.
Add onions to pan. Cook, stirring until onions are limp.
Stir in sugar, cloves, pepper, apple, and sauerkraut.
Add ham pieces to vegetables.
Pour in apple juice. Simmer, covered, over low heat until apples are tender (~20 minutes).
Garnish with parsley and bacon.