Nothing Says Fall Like Mums On Your Front Step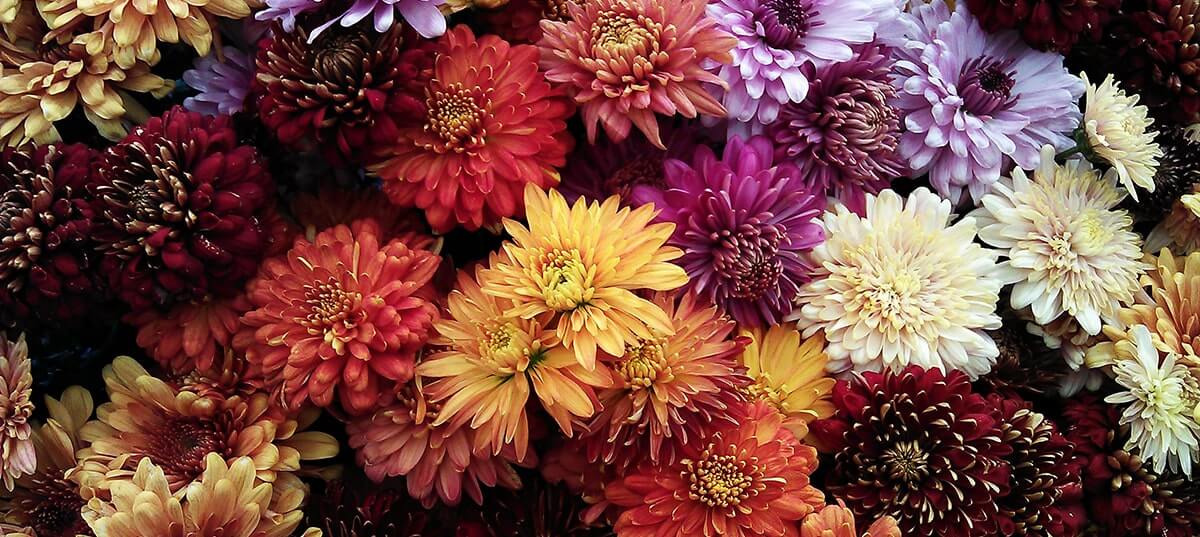 September 2021
Anyone who decorates with flowers knows that mums are the classic fall flower used around front doors and porches. The reason is that they tolerate frost well and actually prefer the shorter days we're now experiencing. If you'd like to include mums in your front step decor, here's how to choose and maintain them.
When choosing your mums, look for a plant that is still budding and not in full bloom. Even though it's tempting to pick one in full bloom, hold off because you want these mums to last you till Thanksgiving.
Consider repotting your mums in a larger pot with proper drainage so that they last longer. When repotting, break up the root balls and add fresh potting soil. Give your mums a good initial watering.
Don't forget to water your mums, but not too much. Your mums will prefer well-drained soil. An excellent way to know if your mums need water is to stick your finger in the soil to see if it is dry. Gardeners recommend giving your mums about an inch of water per week. If your flowers wilt, a good soak will bring them back, but a reminder the buds may not live as long or look as fresh.
Over time, remove any wilted blooms, dead stems, or leaves. Not only will this help make your mums look better and give a good first impression, but it will help the longevity of your plant.
Following these tips will help ensure your mums stay in bloom and live as long as possible. We hope you have a wonderful fall, and please tag us in any of your fall mum pictures on Erie Station Village Instagram or Facebook.