Know Your Interior Design Styles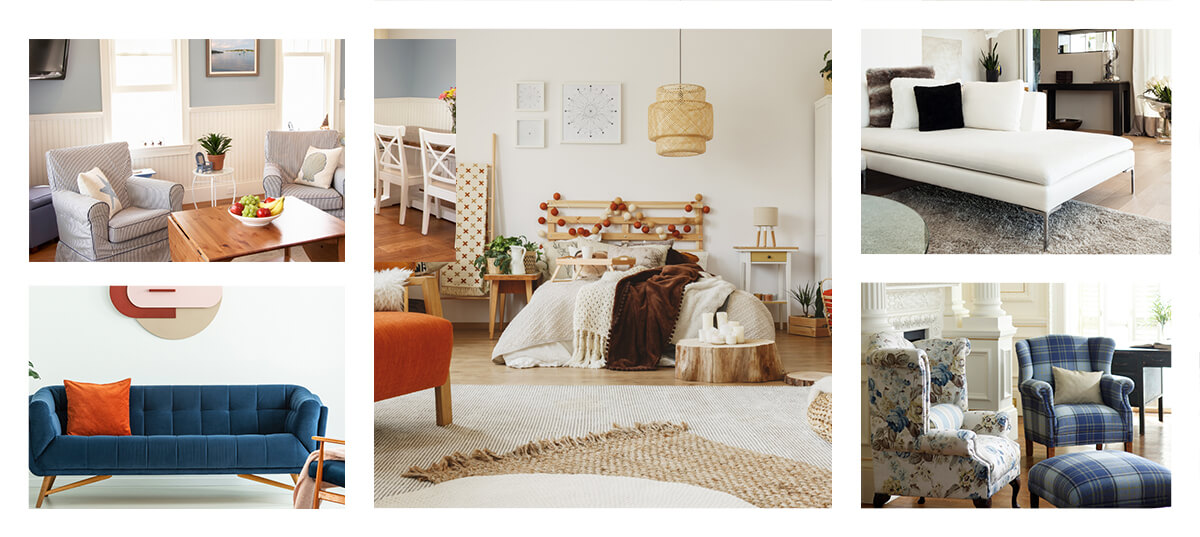 January 2022
What's modern, and how is it different from Scandinavian? How about farmhouse versus cottage? If you'd like to understand what characterizes some of the most common interior design styles, read on. You just might discover a new style that inspires you to update your décor.
Modern
You may have heard people refer to their style as modern, but what exactly does that mean? Modern design emerged in the early to mid-20th century, combining Scandinavian, midcentury modern, and post-modern décor styles. A typical modern space is very streamed-lined with crisp edges. In addition, the color palette incorporates various shades of gray, black, and white.
Traditional
If you think of traditional, you probably picture your great aunt's dark cherry ornate dining room set. This design style takes its cues from 18th and 19th century England and France. In traditional spaces, dark ornate furniture is often paired with damask, floral, and striped fabrics.
Transitional
Have you ever heard of transitional design? Transitional design offers the best of both worlds if you're looking for a balance between traditional and modern styles. It combines contemporary lines and fabrics with traditional elegance. One design tip is to keep accessories to a minimum to allow your furniture and textiles to take center stage.
Modern Farmhouse
Raise your hand if you've ever watched HGTV's television show Fixer Upper with Chip and Joanna Gaines. If you haven't seen their show, search their names online and you'll surely get inspired by their farmhouse home makeovers. When it comes to farmhouse design, you'll typically see beams, wide plank floors, shiplap, subway tile, and neutral colors.
Classic Modern Rustic
If you haven't seen The Dream Home Makeover on Netflix, give it a watch. Shea McGee, the founder of Studio McGee, is one of the most popular designers when it comes to Classic Modern Rustic. Classic Modern Rustic incorporates midcentury modern furniture with rustic accents. In classic modern rustic spaces, you will find streamlined pieces, natural elements, earth tones, and rustic materials.
Scandinavian
Scandinavian design is all about comfort. You'll find ashy wood grains, white walls, large mirrors, and fur (and faux fur) fabrics. Doesn't this design make you want to curl up next to your fireplace under a faux fur blanket?
English Cottage
Have you seen the movie The Holiday where two women from California and England swap houses during the holidays? Iris, the English writer, lives in a warm cozy cottage in Surrey, England. Her house is a great representation of English cottage design, including wood and brick surfaces, pastels and muted colors, and natural accents.
Midcentury Modern
A favorite decor style for many, midcentury modern developed after World War II in a bid to separate from traditional décor. To achieve this design style, think simplicity and fine craftsmanship. Popular midcentury modern furniture includes Eames loungers, egg chairs, and wishbone chairs. Furniture pieces made of teak with pegged legs are also popular.
Modern Coastal
Modern coastal design is inspired by the beach and features woven textures, driftwood accents, and colors that mimic water and sand. Wouldn't it be great to be walking on a beach right now? Alright, back to reality.
Feeling inspired to change up your space after reading all these design styles? Follow us on Instagram or Facebook, and let us know what your favorite style is.