It's a Bird…It's a Plane…It's Superman!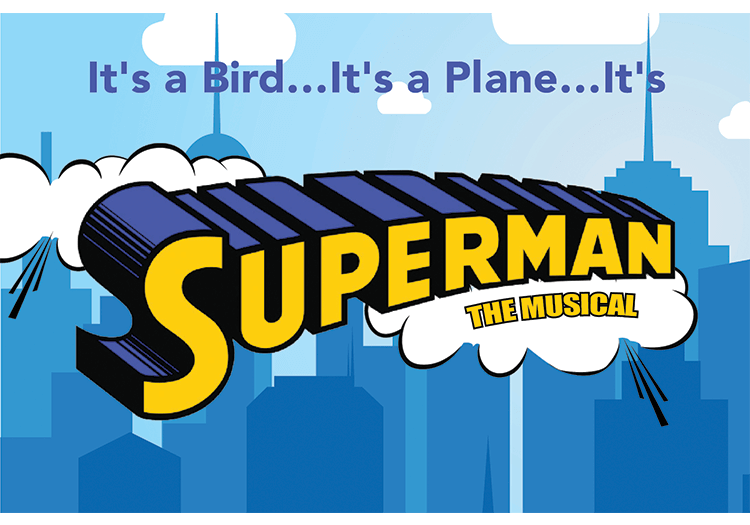 As part of its 15th season, Theatre Young Kids Enjoy (TYKEs) will be presenting "It's a Bird… It's a Plane… It's Superman," March 9th through 17th. The show is a brand-new family-friendly version of the original Tony Award-nominated 1966 Broadway production. CenterStage and TYKEs are just the second theater in the United States to perform this newly adapted show!
The Good Fight
The story – made to be enjoyed by humans and superheroes ages 4 to 100 — is the tale of Superman's efforts to defeat a vengeful scientist, Dr. Abner Sedgwick, a villain who seeks to destroy the world's symbol of good. Thanks to the theatrical-flight expertise of Flying by Foy, the Man of Steel truly takes off in this production! This family-friendly musical will be sure to soar up, up, and away into the hearts of children and the young at heart. Run time is approximately 90 minutes, which includes a 15-minute intermission. Both evening and matinee show times will be presented.
Theatre Young Kids Enjoy
If you don't yet know about TYKEs, the series brings the magic of live theatre to Rochester's youngest residents. Professional actors present shows based on fairy tales, favorite bedtime stories, and children's books to families and school groups. Performances take place in the JCC Hart Theater at 1200 Edgewood Avenue in Brighton.
Reserved Seating: $18
JCC Members: $16
Get tickets online here.