Area Activity Guide: RPO Around the Town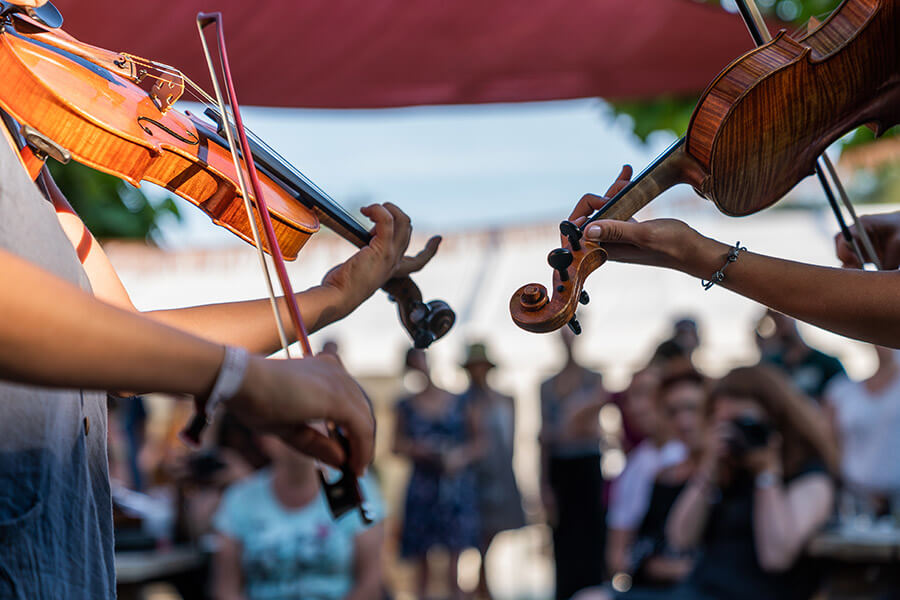 Explore with your RPO!
It makes sense to think of the City of Rochester's RPO "Around the Town" concert series as a tour of both the city and its orchestra. These free classical music events will bring a different ensemble to a new neighborhood on each of four Tuesdays in July.
The series kicks off in at the Park Avenue Green in the Southeast Neighborhood on July 9th with a Cops and Dogs cookout with the RPD, followed by a performance by the RPO's Marimba Band. The following Tuesday, July 16th, will bring the RPO Wind Quintet to Susan B. Anthony Square (39 King Street) in the Southwest. On the 23rd, the Maplewood Rose Garden in the Northwest Neighborhood will be filled with the sweet sounds of the RPO's String Quartet. It all wraps up with another concert by the RPO Marimba Band Corner of Joseph & Clifford in the Northeast Neighborhood on Tuesday, July 30th.
All concerts are free and begin at 6:30 pm. The Cops and Dogs event before the concert on July 9th will start at 5. Bring your whole family and enjoy beautiful sounds in the beautiful Rochester summer weather! Full details for each "Around the Town" concert, including rain locations, are available on the City of Rochester website.