Area Activity Guide: Butterflies in Bloom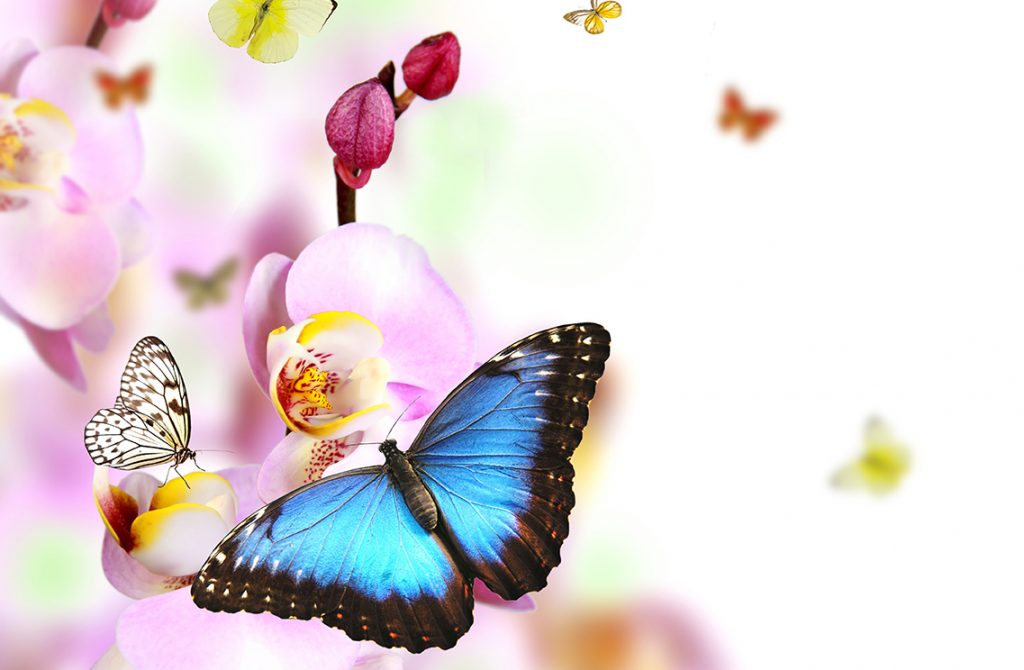 What's your oasis?
Is waiting for Spring starting to get you down? Have you been getting distracted by daydreams of sunnier climes? Here's a secret to surviving and thriving through seemingly never-ending New York State winters.
You've got to have an oasis, a go-to place where you can easily escape from the cold and gray.
For some, it's a gym with a hot tub and sauna. For others, it's sweating it out at the indoor trampoline park or warming up with a nip of whiskey. Whatever strikes your fancy and makes you feel cozy, it needs to be consistently accessible and reliable.
Warmth & Wonder
A place that fits this bill but goes unnoticed by many is the Dancing Wings Butterfly Garden at the Strong Museum. Does it ring a bell? If you've ever been to the Strong, you've surely been invited to add admission to the garden to your ticket. Year-round, this permanent exhibit fascinates and delights visitors with its many varieties of brilliantly colored tropical and native butterflies. Its other residents –turtles, chameleons, a toucan named Socrates, and families of Button Quail — inspire smiles and giggles. But in the depth of the winter doldrums, the garden itself takes on a whole new layer of meaning. It's a rainforest. That means it has the temperature, humidity, and surface moisture normally associated with such a setting. What other Rochester attraction has you stepping inside and, within a few minutes, feeling as though you've been transported to the tropics? A sauna or tanning bed may deliver the heat, but Dancing Wings engages all the senses — and you can take the kids!
And then add orchids!
What could make Upstate New York's only year-round indoor butterfly garden even more appealing? Dramatically beautiful, perplexing, masterfully cultivated orchids couldn't hurt. Visit the Dancing Wings Butterfly Garden anytime in April or early May, and you'll be greeted by more than 150 stunning orchids from around the world. It's the second annual Orchids in Bloom program, a rare opportunity to see and photograph butterflies as they alight upon the petals of these captivating flowers. If access to these attractions doesn't justify the cost of a Strong Museum membership, we don't know what will! Regardless, if you plan to be in Rochester long, make it a priority to find your own oasis.